Gujarat High Court refuses to grant Anticipatory Bail to CGST Inspector alleged of Corruption [Read Order]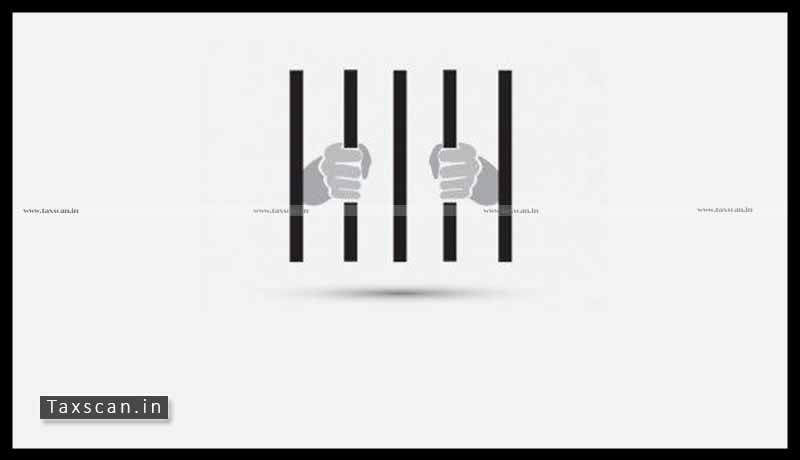 The Gujarat High Court refused to grant anticipatory bail to CGST Inspector alleged of corruption.
The applicant, Gaurav Kumar Sudhashankarnkumar Arora is appointed as the Inspector in the office of the Central G.S.T. at Surendranagar and is serving in the said Department since the year of 2016.
A FIR was lodged by the complainant, ­Mr. Narendrasinh Narsansinh Lakum alleging that he is having a shop in the name of Bhavani Trading Company, which is situated at village Chuda and another shop under the name and style of Patel Agency at Limdi and third shop is also owned by the first informant, which is in the name of his son under the name and style of Bhaani Axi Business at Borna.
The informant was selling grocery items, building materials, and tobacco. The accused had visited the shop of the informant situated at village Chuda and Borna and had inspected the shop and godown.
The accused informed the informant that they were keeping the goods in the godown situated at Borna without their permission and, therefore, has to deposit an amount of penalty to the tune of Rs.2.50 Lakhs for the shop situated at village Borna.
In the shop situated at Chuda, it was found that the GST Number was not reflected properly on the board, and therefore, it was informed that the complainant has to pay a penalty of Rs.2.50 Lakhs.
The informant had to pay a penalty of Rs.5 Lakhs. The informant was called with the accounts at the GST office, and therefore, the informant had visited the office of the GST with his accountant with necessary documents.
The accused had talked with the first informant and it was made to understand that if any legal formalities were not to be done, the informant would pay a sum of Rs.75,000­ to the accused persons.
That first informant did not want to pay the amount of bribe and, therefore, lodged a complaint with the ACB Police Station, Surendranagar.
The applicant was apprehending his arrest in connection with the FIR and, therefore, preferred an application for anticipatory bail before the District Judge and Special Judge (Atrocity), Surendranagar. The co-­accused Mr.Rajivkumar Raviraj and Mr.Ravi Bhavani Shankar Joshi were arrested in connection with the aforesaid FIR.
The single-judge bench of Justice B.N. Karia while dismissing the application observed that the present applicant has been charged with the offense under the Prevention of Corruption Act, 1988 and the investigation is at a very crucial stage. No exceptional or special circumstances have been pointed out by the learned applicant for the purpose of grant of anticipatory bail.
Subscribe Taxscan AdFree to view the Judgment