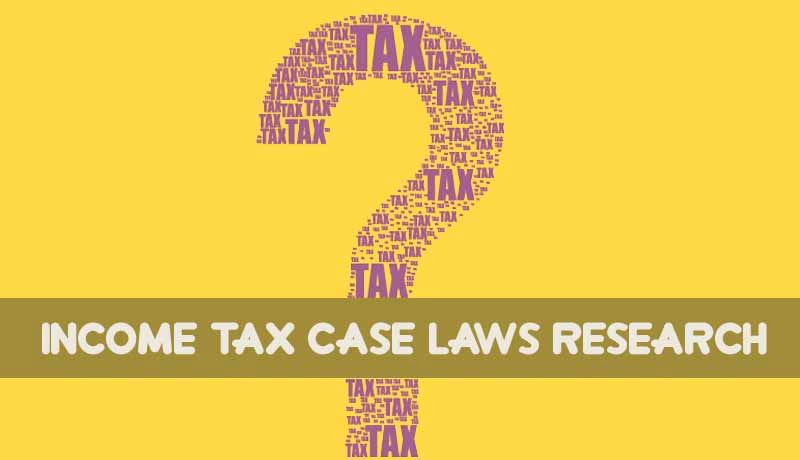 We generally come across a number of tax consultants who don't have sufficient knowledge or information around recent developments in Income-tax. In fact, many professional aren't aware that they can easily find details about tax laws from legal research websites. These websites are essential to conduct an extensive research in Income-tax and to get regular updates on case laws and statutory development. The basic aim of any legal research is to find legal guidance and judicial precedents that will aid in finding a solution to a legal problem.
In this article, we will discuss a few steps that one can use to make your income tax  research easier and efficient with Taxmann. To begin with, it is extremely important that you should first identify the moot question before carrying out the research. You shall also need the authentic legal resources to conduct an efficient research, inter-alia, Acts, Rules, case laws, Circulars, Notifications, Commentaries, Articles, etc. Always rely on authentic and complete database as it is likely that if your issue has been previously dealt with by any Court or Tribunal, you shall quickly find the solution.
To make your legal research easier, you must conduct both quantitative as well as qualitative research. In order to gather relevant data, you must also determine the type of data/information you really require to collect or use for your legal research. You must also determine how you plan to use the information gathered. It must be noted that it is only when you have the answers to the above questions that you will be able to use the data effectively and efficiently. When you conduct a research for one legal matter, it does not only help you to get the solution for the current problem, it also helps you to enhance your legal knowledge and drafting skills.
We have experienced that an efficient legal research can be used to develop an extensive personalized library which helps in future researches and provides fresh ideas on interpretation and analysis of data.
Structured and efficient legal research about income tax laws can only be carried out through reliable legal research platforms. There are several online databases of legal and tax cases that can be conveniently used to gain in-depth understanding of multiple legal issues and cases. In just a couple of clicks, on can gather all the data, information and materials that he/she may need for better understanding of income tax laws and other Acts.
However, in order to obtain the most appropriate data, Chartered Accountants and Advocates must use the right search keywords or terms. This narrows down the search results and boost the most accurate information. Apart from this, you should also be very clear on the kind of results you can expect while gathering the data. This allows you to stay organized and also save much of your time.
In case you wish to garner more knowledge about the legal researches and updates on any aspect of taxation laws then consider subscribing to Taxmann.com.
It is one of the good research platform relied upon the Income-tax Department and tax professionals.