How to Handle GST Notices Issues for FY 2017-18 in Sep 2023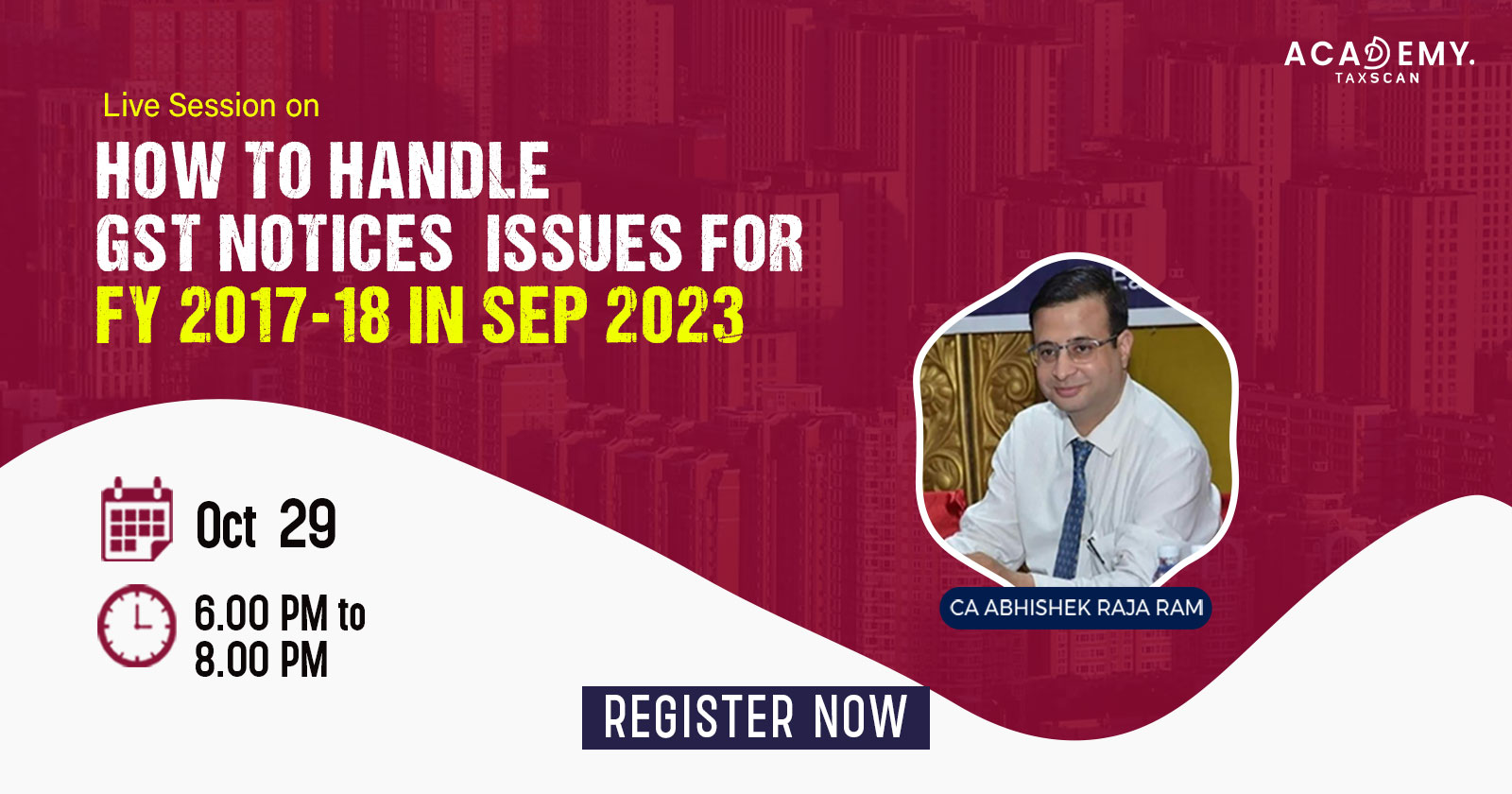 Faculty – CA Abhishek Raja Ram
📆Oct 29
🕔06.00PM to 08.00PM
Course Fee
599(Including GST)
249(Including GST)
What will you learn?
● Learn how to decipher GST notices and understand their implications.
● Discover strategies to respond effectively and in compliance with GST regulations.
● Gain insights into common mistakes to avoid when handling GST notices.
● Access to downloadable templates and resources to streamline your notice response.
● Don't let GST notices become a source of stress. With the right knowledge and resources, you can effectively address them and ensure compliance.
For Queries – 7560 932 109, academy@taxscan.in