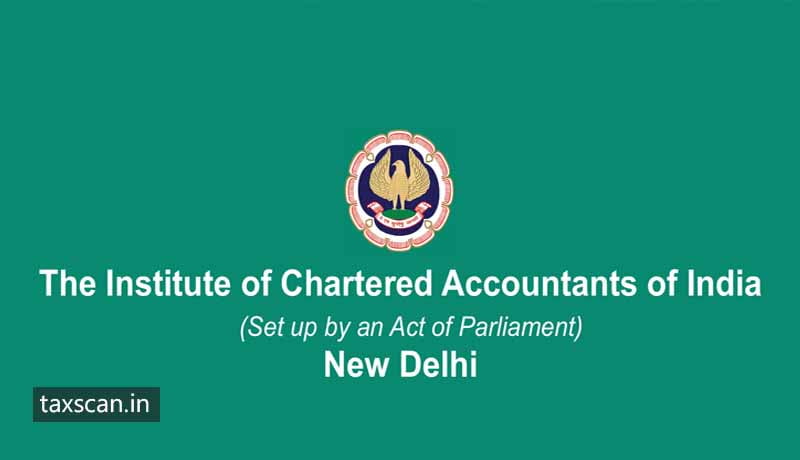 The Institute of Chartered Accountants of India (ICAI) has donated Rs. 1.5 Lakhs for the treatment of a CA Student from Kadapa, Andhra Pradesh, who is suffering from Bone Cancer.
Mr. P. Sreedhar, CA Student from Kadapa, Andhra Pradesh, pursuing CA Course got a severe chest pain in June 2018 and went to the hospital, after examination and CT scan doctors had confirmed that he is suffering from a rare type of Bone Cancer -Primitive Neuroectodermal Tumour (Last stage of Cancer).
His father was expired and he is the elder son looking after his family, so far he had incurred 6lakhs+ for the Chemotherapy Treatment cycles and further he had to incur Fifteen Lakhs and above ( Rs. 15 Lakhs+). The family does not have enough financial resources to continue with the treatment.
Vinay Reddy, who approached Taxscan and ICAI for the Student said that "I wanted to take this opportunity to thank The Insitute of Chartered Accountant of India and all of those responsible for the financial assistance of Rs. 1,50,000/- for the cancer treatment of CA Student Mr.Sreedhar Pullagoora from Kadapa, Andhra Pradesh."
"Kudos to ICAI Officials at Delhi, within less than a month from the date of the request, processed the application without any delay," he said.
Now, Mr.Sreedhar is undergoing treatment and he got enough funds for his treatment from ICAI, members, and students of the ICAI with the help of CA Vijay Padavala.