ICAI issues Guidelines for resumption of CPE Programmes in Offline / Physical Mode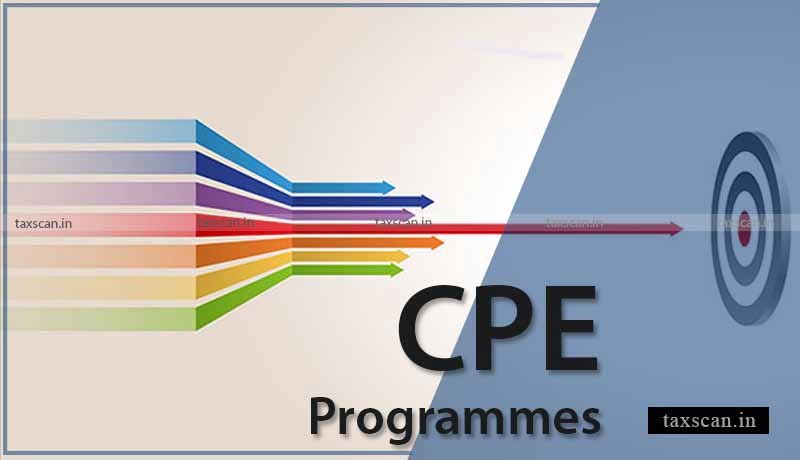 The Institute of Chartered Accountants of India ( ICAI ) has issued Guidelines for resumption of CPE Programmes in offline/physical mode.
The Council at its Special Meeting held on 12th March, 2020 had, in the interest of the well-being of Members and Students and other stakeholders, decided as a proactive measure to completely restrict conduction of any programme/class by any Regional Council/Branch/Central Level Committee, Students Association, Branches of Student Associations, CPE Study Circle of ICAI or any other Programme Organising Units (POUs), requiring physical presence of Members and Students till further direction in the matter. Accordingly, all physical CPE programmes were restricted and subsequently guidelines for organizing Webinars/Virtual CPE Meetings (VCM) were issued for grant of Unstructured/Structured CPE hours to avoid any hardship to members.
The ICAI said that, In furtherance to above, various requests have been received from Members, POUs, and other stakeholders to allow organization of CPE programs in physical mode. Accordingly, it has been decided by ICAI to allow organization of CPE programs in physical mode w.e.f 16.11.2020 strictly following all the Guidelines issued by Central Govt/Ministry of Health & Family Welfare/State Govt and Local Authorities on preventive measures to contain spread of COVID-19 from time to time.
The ICAI also clarified that the members may still continue to obtain Structured/Unstructured CPE hours through VCMs/Digital Learning Hub. Hence, the Requirement of completion of 20 Structured CPE hours which is mandatory to be completed by Members below 60 years holding COP, in each calendar year, can be fulfilled through online mode (either through Digital Learning Hub or through Virtual CPE meetings including mandatory CPE hours on "Code of Ethics" and "Standard on Auditing") till 31st December 2020.
However, total Structured CPE hours obtained in physical mode (apart from online mode) shall continue to be counted as Structured CPE Hours as earlier.
The Relevant detailed guidelines in this regard are given here.