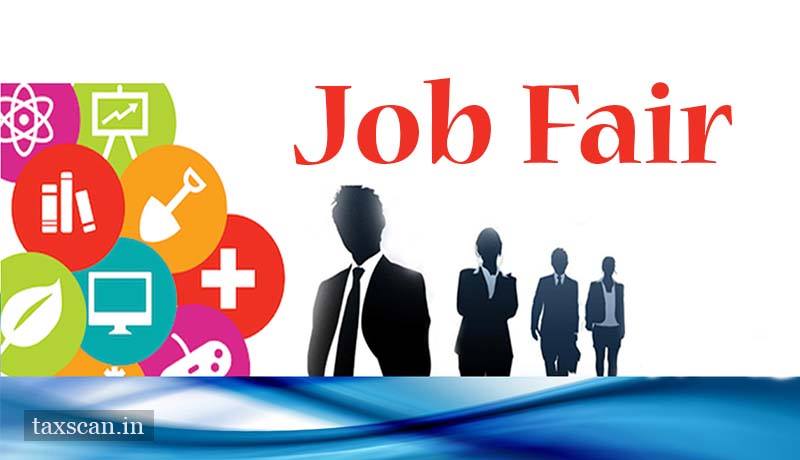 The Institute of Chartered Accountants of India ( ICAI ) through its Committee for Members in Industry & Business(CMI&B) is organizing Job Fair for CA inter/ IPCC/PCC/ PE-II qualified candidates to provide them placement opportunity.
An announcement made by the Institute said that "Yet another initiative on the part of the Committee for Members in Industry & Business(CMI&B) in the form of potential opportunity for the CA Inter/IPCC/PE-II to secure career advancement in the leading organizations!"
According to the announcement, the Job Fair is a platform specifically designed and aims to provide placement opportunities to the CA Inter/IPCC/PE II.
This programme is an extended dimension to the existing initiatives i.e Campus Placement Programmes, undertaken by CMI&B to provide employment opportunities to the Newly Qualified Chartered Accountants, organized twice a year.
Candidates who wish to register for the programme shall be required to remit a Registration cum participation fee amounting to Rs 1,000/ inclusive of taxes to get the Centre Code e.g MUM. It is the non-refundable amount.
The following guidelines shall be kept in mind by the candidates.
The Candidate has to register online at https://cmib.icai.org/.
A Candidate can select only three (3) recruiting entity irrespective of the number of recruiting entities shortlisted them.
Once finally selected by any company and accepting the offer by signing the offer letter, the candidate cannot appear for any other interview in Job Fair or accept a job from the recruiting organization that has interviewed him/her earlier.
The last dates for filling up online application forms for the candidates, shortlisting details, consent for appearing in the interviews of the various participating organizations will be as per the details are given at https://cmib.icai.org/.
The Candidates have to apply online at https://cmib.icai.org/ for the Programme under the head 'JOB FAIR'. · The Submission of the form for the Job Fair would be complete only after clicking the Job Fair Tab after filling the Registration Form".
No TA/DA or stay arrangements will be provided by CMI&B of ICAI.