ICAI seeks time to contact Exam Centres across States to assess possibility of conducting CA May 2020 Exam amid COVID-19: SC adjourns hearing till Next Week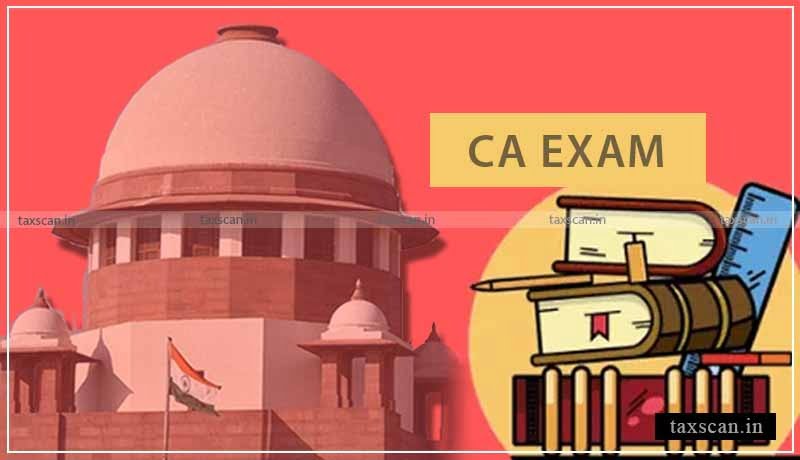 The Institute of Chartered Accountants of India (ICAI) sought time from the Supreme Court to contact exam centers across States to assess the possibility and feasibility of conducting CA exams for the May 2020 exam cycle amid growing COVID-19 cases.
The Senior Counsel Ramji Srinivasan representing the ICAI contended that between the previous date of hearing and now, the number of COVID-19 cases pan-India has risen substantially. The many States have recorded a spike in the positive cases and therefore, the institute would be required to assess if the exam can be held at this time at all.
In the previous hearing, the institute had sought time from the Court to frame new draft guidelines and rules for this cycle of exams and place it before the Court.
The Court was informed then that the ICAI had made all provisions for safety and hygiene at all the exam centers and efforts would be made to accommodate students at different exam centers should the one they chose for falls within a containment zone.
The three-judge Bench of Justices AM Khanwilkar, Dinesh Maheshwari, and Sanjiv Khanna said that the institute needed to be flexible at such a time, and had asked it to consider extending the deadline for exercising opt-out option till the last week before exams.
"The change of center should not be frozen but should be open for all till the end. Until last week. You need to be flexible, you cannot be rigid," the bench said to the ICAI.
The Court will hear the matter next week and the hearing in the case stands adjourned.