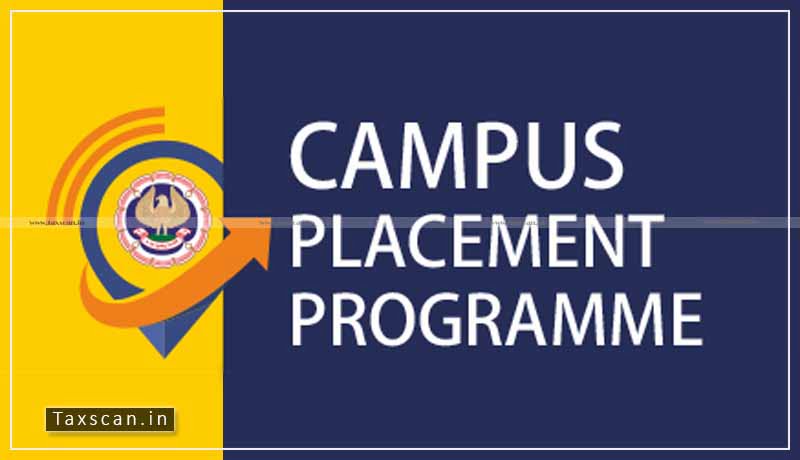 The Institute of Chartered Accountants of India (ICAI) is conducting a second round of Campus Placement Programme on 30 and 31st July 2020 at Bangalore, Chennai, Delhi, Kolkata and Mumbai centres. No participation fee is required. It is being organized by the Committee for Members in Industry & Business (CMI&B).
Second Round Campus Placement Programme is a platform specifically designed and aims to provide placement opportunities to the Newly Qualified CAs who missed to get a job during our main Campus Placement Programme held in Feb-March & June 2020.
This programme is an extended dimension to the existing initiatives i.e Campus Placement Programmes, undertaken by CMI&B to provide employment opportunities to the Newly Qualified Chartered Accountants, organized twice a year.
ICAI is a statutory body set by an Act of Parliament. They encompass the role of standard-setting, regulator and developer of the accountancy profession in India. They are one among the largest accounting bodies in the world. They are a founder member of International Federation of Accountants (IFAC), South Asian Federation of Accountants (SAFA) & Confederation of Asian & Pacific Accountants (CAPA). Their values are Independence, Integrity and Excellence.
ICAI will provide you with the following;
Online web portal for registration and shortlisting of candidates
Online Psychometric test and written test, if required.
No Participation Fees for Second Round of Campus Placement Programme from participating Organisations.
Date of Second Round of Campus: 30th & 31st July 2020.
ICAI has established guidelines for the participating companies. They are as follows;
The companies participating will have to register online at https://cmib.icai.org/
The companies can access the database at https://cmib.icai.org/
Participating companies will have to provide the list of shortlisted candidates online at https://cmib.icai.org/
The final list of candidates appearing for interview will be available online at https://cmib.icai.org/
Shortlisting of the candidates by the company is restricted to 15 times the number of vacancies in that particular organization.
Once a company has selected any candidate and the offer is accepted by the candidate it is the responsibility of the company to inform ICAI.
The companies participating have to offer a minimum CTC of Rs.4.50 lakhs to the candidates in the Second Round of Campus.
Interviews will be conducted through Videoconference
Roaster for the interview will be shared by CMI&B of ICAI with the participating organisation two days prior to the interview and available on https://cmib.icai.org/
The entire process above would be done online on https://cmib.icai.org/
Day and Time slot will be allotted on the basis of CTC and number of vacancies offered by the participating organization. (Minimum CTC criteria for paying is Rs. 4.5 lacs Per Annum)
For more details, click here.