ICAI writes to NFRA on Issuance of NFRA Consultation Paper on Statutory Audit and Auditing Standards for MSME [Read Letter]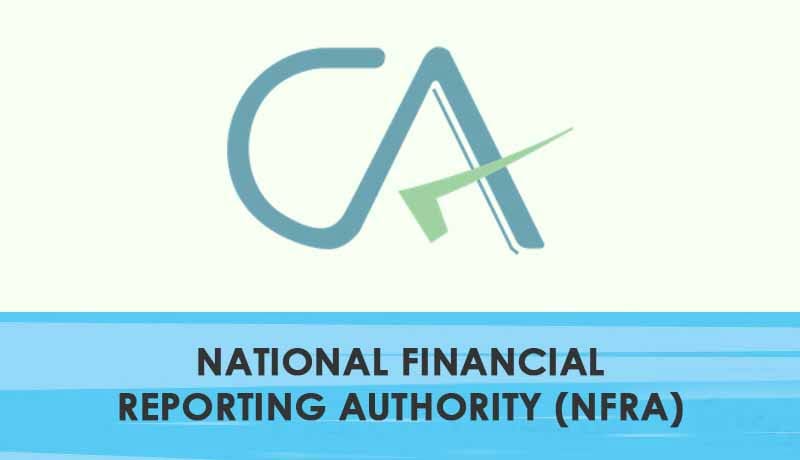 The Institute of Chartered Accountants of India (ICAI) wrote to National Finance Reporting Authority (NFRA) on Returning of "Revision of Existing Accounting Standards: Approach Paper (2020) prepared by ICAI" by NFRA and Issuance of NFRA Consultation Paper on "Statutory Audit and Auditing Standards for Micro, Small and Medium Companies.
"We are extremely astounded and surprised to see that the Approach Paper on Revision of Existing Accounting Standards has now been returned by NFRA. It may be mentioned that while formulating the revised ASS as per the Approach Paper; the transparent mechanism was followed by ICAI through all stages wherein exposure drafts were issued, comments thereon were discussed at ASB of ICAI (which broadly comprised of members from SEBI, MCA, RBI, C&AG, Industry Bodies). ICAI's Council and NACAS meetings were held wherein detailed discussions had taken place. The entire exercise of issue of Exposure Drafts, considering the comment stakeholders ASB of ICAI meetings and then sending the draft revised ASS itself meets the requirement of the intended Regulatory Impact Assessment," the ICAI said
NFRA has in the last 15 months not discussed a need for Regulatory Impact Assessment either with members of NFRA at its meeting or with ICAI. The ICAI submitted the Approach Paper in May 2020 and a 2-hour presentation was also made to the Chairman, NFRA wherein inputs were given by him to submit the standards as a set on some logical division. In fact, NFRA requested to submit the revised standards in a prescribed format vide letter dated March 11, 2021, which were subsequently submitted. NFRA action of returning the Approach Paper on Revision of Existing Accounting Standards on account of not conducting Regulatory Impact Assessment (RIA), without due deliberations at the Authority meeting is not appropriate.
The Executive Body of the NFRA does not have authority on ASS and SAS and therefore anything related to ASS and SAs has to be mandatorily deliberated in NFRA Board meeting and therefore NFRA action of rejection/return of Approach Paper without discussion at the Board Meeting is outside its functional jurisdiction. The NFRA Board meeting was held as recently as 20th September 2021 and the matter pertaining to the Approach Paper could have been easily discussed there.
At the outset, it is pertinent to note that the Consultation Paper issued by NFRA is outside its functional authority. It is not within its purview to propose whether an audit of a particular class is required or not.
Also, the statement that Statutory Audit has no role to play in the case of companies having Net worth less than INR 250 crores is without any research.
ICAI proposes that NFRA deliberate the Revised approach paper and the standards at its full meeting of its members. Consultation Paper on Statutory Audit and Auditing Standards for MSMCS, be withdrawn forthwith and deliberated at a Full meeting of its members. This is to mention here that the mode of communication opted by NFRA i.e., talking through media should not have opted and this kind of matter of relevance should be discussed with the Board Members at the NFRA Board Meeting.
Subscribe Taxscan AdFree to view the Judgment
Support our journalism by subscribing to Taxscan AdFree. Follow us on Telegram for quick updates.