ICMAI to train One Lakh GST Accountants under Govt Funded Programme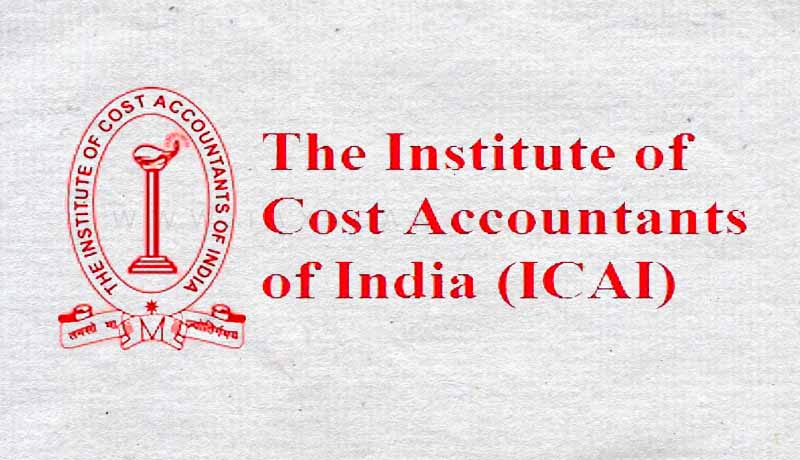 Around one lakh students to be benefitted from the Government-funded GST training programme by the Institute of Cost Accountants of India ( ICMAI ).
The government is coming out with GST Accountants course and plans to train about 1 lakh GST Accountants over the next one to one-and-half year.
Earlier, there were reports that the Central Government and the Institute of Cost Accountants (ICMAI) go hand in hand to train the accountants to deal with the GST related compliances and accounting in the next six to eight months.
The ICMAI President CMA Amit Anand Apte recently confirmed that the Institute of Cost Accountants of India will partner the Government of India to train more than one lakh accountants specifically on GST related compliances and accounting in the next six to eight months.
"The move of the government is tipped to help 12 million GST assesses in filling their returns in a hassle-free manner. This course can be pursued by anyone with the background of accounting. The detailed curriculum of this course is expected to be announced by the Government very soon," he said.
The course fees would be fully funded by the Government of India, ICAI president Amit Anand Apte told reporters here.
The objective of the programme is to ensure that compliance as far GST is concerned increases especially in the SMEs sector, he said adding the intention was to serve the sector because there was a gap between the availability of trained resources and requirements.
"GST Accountants programme will be launched very soon.. about 1 lakh accountants will be trained specifically on GST compliances.
We are working out the modalities with theMinistry of Corporate Affairs and the course would be tentatively launched by February end," Apte said.
Those from commerce stream could undergo this course and an entrance exam would be conducted by ICAI shortly and those candidates who qualify the exams would be eligible to undertake this GST Accountants course, he said.
The course would be conducted through ICAI's 98 chapters and about 300 extension centers across the country, he added.