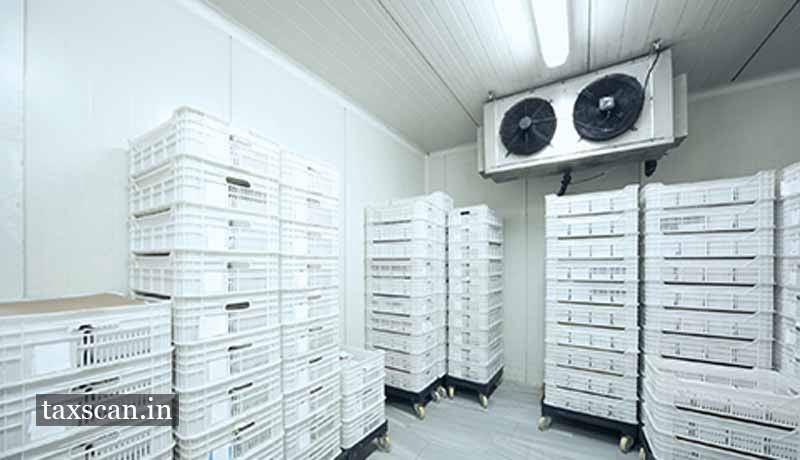 The National Company Law Appellate Tribunal (NCLAT), New Delhi held that the lease rentals arising out of use and occupation of a cold storage unit is an 'Operational Debt'.
The respondent, National Agriculture Co-operative Marketing Federation of India (NAFED) or Operational Creditor and the Corporate Debtor entered into a Leave and Licence Agreement for the usage of cold storage facilities for a period of 3 years. The Agreement provides for the payment of licence fee of Rs. 9,31,000/- payable on the 7th day of every calendar month with an increase of 10% in the monthly licence fee on or after the expiry of 12 months.
As per the Agreement, in case of default in payment of any monthly licence fee, the Corporate Debtor would be liable to pay an interest at the rate of 21% per annum for the delayed period.
It is stated by the Respondent that the Corporate Debtor defaulted in the payment of monthly rentals from September 2017 onwards and an outstanding amount of Rs. 2,14,14,560/- is due and payable together with interest, electricity and water charges.
It is the case of the respondent that the Corporate Debtor acknowledged and confirmed the 'outstanding debt' vide its letters but despite several reminders and also issuance of eviction notice the Corporate Debtor failed to make the necessary payments.
The Appellant, Anup Sushil Dubey, Suspended Board Member vehemently argued that the 'Adjudicating Authority' had passed an 'Ex-Parte Order' without giving it a sufficient opportunity to be heard.
The appellant further submitted that criminal proceedings were initiated against the Appellant due to which the Appellant was in custody at the time of initiation of Section 9 proceedings and though efforts were made to follow up with the matter, the case status on the NCLT website displayed a single date and, therefore, it was not possible for the Appellant to have knowledge of the proceedings.
The two-member bench of Justice Venugopal M. and Ms. Shreesha Merla held that the premises in the case on hand is leased out for 'Commercial Purpose', the cold storage owner/NAFED on collection is required to pay 'service tax' which is reflected in the tax invoices and 'Ledger Accounts' which is part of the record filed.
Therefore, the tribunal in accordance with the observations made by the Supreme Court Mobilox, and having regard to the facts of the instant case, opined that the subject lease rentals arising out of use and occupation of a cold storage unit which is for Commercial Purpose is an 'Operational Debt' as envisaged under Section 5 (21) of the Code.
"Further, in so far as the facts and attendant circumstances of the instant case on hand is concerned, the dues claimed by the First Respondent in the subject matter and issue, squarely falls within the ambit of the definition of 'Operational Debt' as defined under Section 5 (21) of the Code," the Tribunal while dismissing the appeal said.
Subscribe Taxscan AdFree to view the Judgment