LLB opening in HPCL Rajasthan Refinery (HRRL)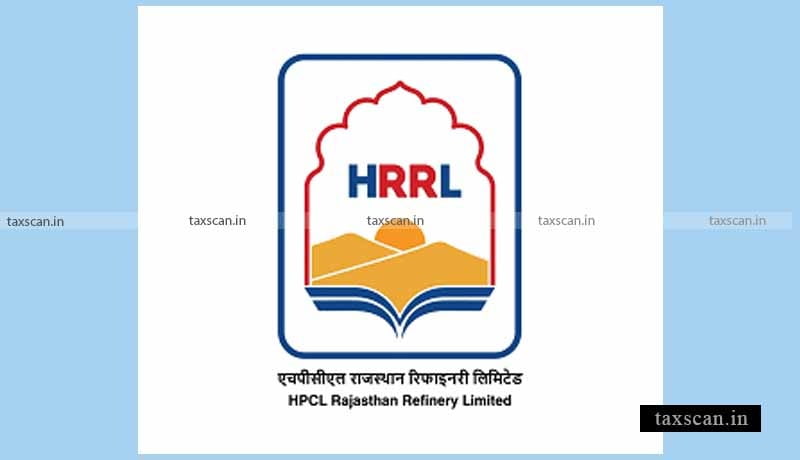 The HPCL Rajasthan Refinery Ltd. (HRRL) has invited application from qualified in Law and the designations etc. which will be decided later as per Company policies. However, grade and salary will remain the same as advertised.
HPCL Rajasthan Refinery Ltd. (HRRL) is a Joint Venture between Hindustan Petroleum Corporation Limited (HPCL) and the Government of Rajasthan (GOR). HRRL is setting up a Greenfield 9 MMTPA refinery cum petrochemical complex at Pachpadra in Barmer district of Rajasthan. HRRL invites proficient and motivated candidates looking for exciting career opportunities to be a part of our growth journey.
Educational Qualification:
3-years full-time course in law after graduation or 5 years course in law after 12th Standard from AICTE approved / UGC recognized University/Deemed University. Candidates scoring a minimum of 60% in aggregate of all the semesters/years for UR/OBCNC/EWS candidates (55% for SC, ST & PwBD candidates) in the qualifying degree (as applicable) are only eligible to apply.
Work Experience:
Experience as a practicing Advocate or working in a reputed Law Firm or Company. For practicing Advocates, the experience must be after enrolment in the Bar Council and it must be post qualification. Experience should preferably relate to drafting Agreements, preparing Court/Arbitration papers, briefing Counsel, etc. substantially covering the law relating to Contracts, Building & Construction, Sale of Goods, Transfer of Property, Infrastructure, Intellectual Property, Oil and Gas, and Consumer Protection. Experience in the oil and gas industry and/or experience handling high-value EPC projects is desired. Candidates should possess excellent written/verbal communication skills. Proficiency in reading and writing in any one or more Scheduled language (as per Constitution) in addition to English and Hindi is preferred.
Key Job Responsibilities:
Draft and finalize pleadings, agreements, various deeds & documents and add value to all legal matters.
Draft, review, negotiate and finalize the contract conditions.
Defending the claims put up by any contractors.
Develop the strategy for filing and defending cases.
Provide sound legal opinion/advice and respond to queries quickly.
Brief Lawyers and attend court hearings.
Ensure that all cases are filed /defended well within the limitation period and there is the timely submission of all pleadings and documents.
Improve domain skills and share knowledge and information with team members.
Keep updated on recent trends in the legal front.
Handle arbitration cases, verify title documents, conduct reviews and training.
PROBATION
The Selected Officers will be on probation for 1 year from the date of Joining. For confirmation in service, the officers have to fulfill various parameters as per the company policy.
PLACEMENT / POSTING
Posting/ Assignment can be in any Division/Department of the HRRL at any place in the country and the services thereafter will be transferable as per the requirement. These positions may involve working in shift duties including night shifts. Selected candidates may also be posted/assigned outside HRRL in India or abroad.
SHORTLISTING & SELECTION METHODOLOGY
The multiple stage process may comprise of various shortlisting tools like Computer Based Test and/ or resume shortlisting, Group Task, Moot Court (only for Legal position), Interview, etc. Candidates fulfilling all the eligibility criteria will be considered for further selection process for appearing in Computer-based Test (objective type with no negative marking, comprising of two parts,
General Aptitude consisting of Intellectual Potential test, testing Logical Reasoning & Data Interpretation, Quantitative Aptitude test & test of English Language.
Technical / Professional Knowledge comprising of questions related to Qualifying degree / Educational background/work experience required for the position applied for).
GENERAL INSTRUCTIONS
Only Indian Nationals need to apply.
The last date for reckoning age and all other eligibility criteria will be considered as of 20/03/2020.
Only Online Applications will be acceptable. Candidates are not required to send a printout of application or any other documents in hard copy to HRRL. Admit Card for Computer Based Test, Specimen Questions, Interview Call Letters, etc. will not be sent to candidates in hard copy. Candidates will be required to download the same from the HRRL website https://www.hrrl.in/.
Syllabus for the test and other test details will be hosted on the HRRL website only.
Calculation of Percentage: The percentage marks shall be arrived at by dividing the total marks obtained by the candidate in all the qualifying subjects in all the semester(s)/year(s) by aggregating maximum marks. The fraction of percentage so arrived will be ignored i.e. 49.99% will be treated as less than 50%.
The date of passing the eligibility examination will be the date appearing on the final semester mark sheet or the date of the final examination mentioned on the provisional certificate. In case the results of a particular examination are posted on the website of the university or institute then a certificate issued by the appropriate authority of the university or institute indicating the date on which the result is declared on the website will be considered as the date of passing the examination.
Candidates are advised to submit only one application. In case multiple applications are identified from a candidate, the latest one shall be considered as final and the older applications shall be rejected without any notice.
Mere issue of Admit card/Interview call letter will not imply acceptance of candidature.
All the candidates are requested to remain updated at each step of the selection process by visiting our website https://www.hrrl.in/. All queries about recruitment including selection process may be addressed to our Recruitment Team through career@hrrl.in.
Only the degree mentioned in the advertisement will be accepted. No equivalent degree will be considered.
Candidates must have all applicable Degree Certificates and mark sheets at the time of application.
The company is in the formation stage, thus designations, etc. will be decided later as per Company policies. However, grade and salary will remain the same as advertised.
Candidates are also requested to visit the FAQs section on our website concerning this recruitment drive. Candidates may please note that personal calls and/or interaction with any of the HRRL's officials during recruitment drive is discouraged, except when necessary.
The number of vacancies may increase/decrease at the discretion of the Company. HRRL reserves the right not to fill any of the above posts advertised at any stage of selection. Category-wise break up of vacancies given in the advertisement is tentative and is subject to change as per business requirements.
HRRL reserves the right to cancel or add any examination / Personal Interview center depending on the response in that area/center.
The Company also reserves the right to cancel/restrict/ curtail/ enlarge the recruitment process and/or the selection process for any position thereunder without any further notice and without assigning any reasons.
Candidates should apply for one position only for which they satisfy all the eligibility criteria.
Candidates presently employed in Government Departments / PSU's / Autonomous Bodies owned by the Government, should submit their application as per their company policies. They must produce No Objection Certificate at the time of interview, failing which they will not be allowed to appear for the interview and their candidature will not be entertained.
In the event of non-receipt of application & processing fee from candidates for reasons whatsoever, his / her candidature will stand canceled and no further communication on the same will be entertained.
All the details given in the online form will be treated as final and no changes will be entertained.
For more information click here.