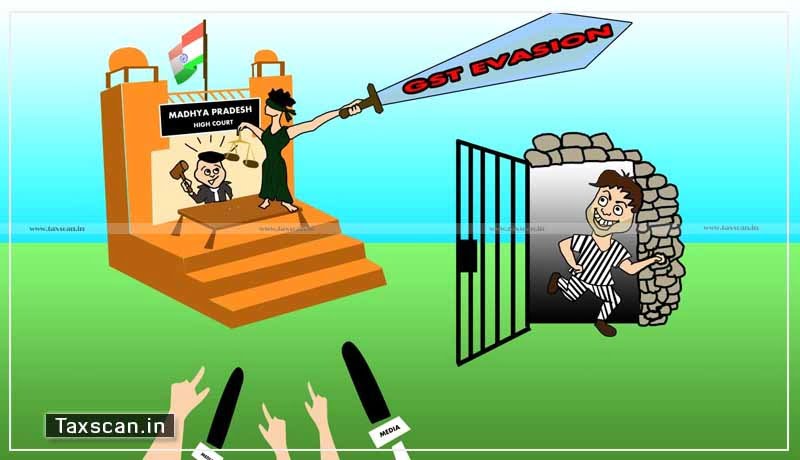 The Madhya Pradesh High Court granted bail to the person accused of Goods and Service Tax (GST) offenses punishable under Section 132(1)(a) read with section 132(1)(i) of the Central Goods and Service Tax Act, 2017.
The applicant, Jagdish Arora and Ajay Kumar Arora filed bail application under Section 439 of the Code of Criminal Procedure, who have been taken into judicial custody in connection with Crime registered at the Central Goods and Service Tax, Bhopal, in respect of the offense punishable under Section 132(1)(a) read with section 132(1)(i) of the CGST Act.
The petitioners claimed that neither Jagdish Arora nor Ajay Kumar Arora, the applicants herein, are Directors/Managers/Officers/employees or authorized representatives of the SDPL and as such, they are not responsible for the day-to-day business affairs of the Company.
In fact, both the applicants had resigned their Directorship from the SDPL on nearly 11 years ago. It was asserted that the CGST Department, however, has not collected or placed on record even an iota of documentary evidence in order to substantiate their version. It is strenuously urged that the applicants are entitled to bail on this ground alone.
The respondent authority submitted that an intelligence was received from the Director General (DGST), Intelligence Headquarter that several distilleries (SDPL) across India engaged in the manufacture of Ethanol from grains are involved in GST evasion.
Acting on the said intelligence, a reasonable belief was formed that the SDPL had evaded GST on the taxable product and the documents received for investigation have been searched on the premises.
During the search, the statements of employees of the Company were recorded. They informed that the actual control of the Company is at the hands of the applicants.
The High Court has gone through the record in order to ascertain the existence of "reasons to believe" for the proceedings being initiated against the applicants. The Court does not perceive any material, except the statement of the employee.
The court said that there is no documentary material produced on record to show that the present applicants were legally in charge and responsible for the day-to-day working of the Company. They had already resigned legally from the Directorship of the Company.
"Merely on a bald statement of an employee of the Company, it cannot be held that the present applicants were in charge and responsible for the functions of the Company," the court noted.
Therefore, the division bench headed by the Chief Justice Ajay Kumar Mittal without commenting on the merits of the case, allowed the application for grant of bail.
The court directed the applicants to be released from custody on their furnishing a personal bond in the sum of Rs.5,00,000 each, with separate sureties of the like sum to the satisfaction of the Trial Court, for their appearance before it, as and when required.
Subscribe Taxscan AdFree to view the Judgment