Madras HC stays Suspension Order against State Tax Officer for Suppressing Vital Facts, Misleading Court [Read Order]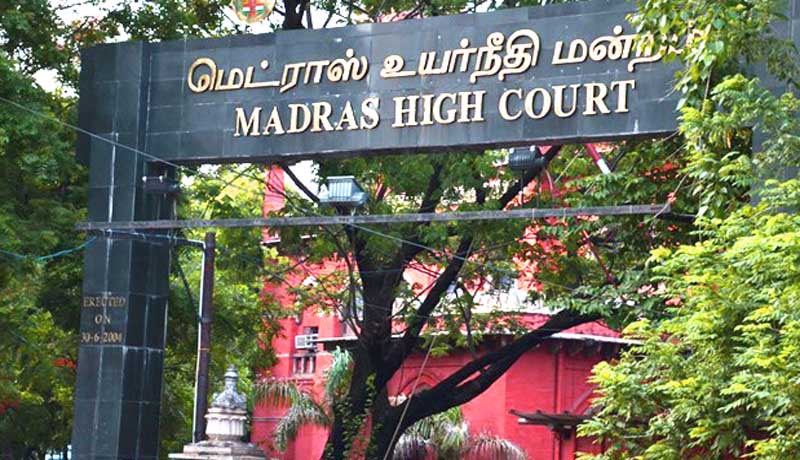 The Madras High Court stayed the Suspension Order against the State Tax Officer for suppressing vital facts and misleading the court.
The petitioner has challenged direction given by the Single Judge on wherein, during the hearing of the Writ Petitions, a doubt was raised, for which, the Government Counsel, who appeared before the Court, was not ready with the facts. Therefore, the Single Judge had directly questioned and interacted with the State Tax Officer, the appellant, who was present before the Court.
Since the said Officer could not give the correct answer to the question posed by the learned Single Judge as to whether the general tax exemption for the sale of Intra-Ocular lenses within the State, was granted or not, the Single Judge felt that the Officer was giving evasive answers and suppressing the vital facts regarding the collection of sales tax for Intra-Ocular lenses. Hence, the Writ Court had issued a direction to the Commissioner of Commercial Taxes to suspend the said Officer with immediate effect by initiating disciplinary proceedings under the Tamil Nadu Civil Services (Discipline and Appeal) Rules, 1955.
The division bench has directed the authorities to initiate disciplinary proceedings against the appellant therein for the misconduct alleged. The other directions of the learned Single Judge regarding suspension and how the disciplinary proceedings should be conducted were set aside therein. The division bench of Justice Pushpa Sathyanarayan and Justice Krishnan Ramaswamy while relying on the Supreme Court's decision in the case of State of U.P. vs. Dr. Manoj Kumar Sharma stayed the order of Single Judge, and held that judges must know their limits. They must have modesty and humility, and not behave like emperors. The legislature, the executive, and the judiciary all have their own broad spheres of operation. It is not proper for any of these three organs of the State to encroach upon the domain of another, otherwise, the delicate balance in the Constitution will be upset, and there will be a reaction.
Subscribe Taxscan AdFree to view the Judgment