NCLT allows Josco Jewellers to cut down on authorised share capital from Rs. 120 crore to Rs.1 cr [Read Order]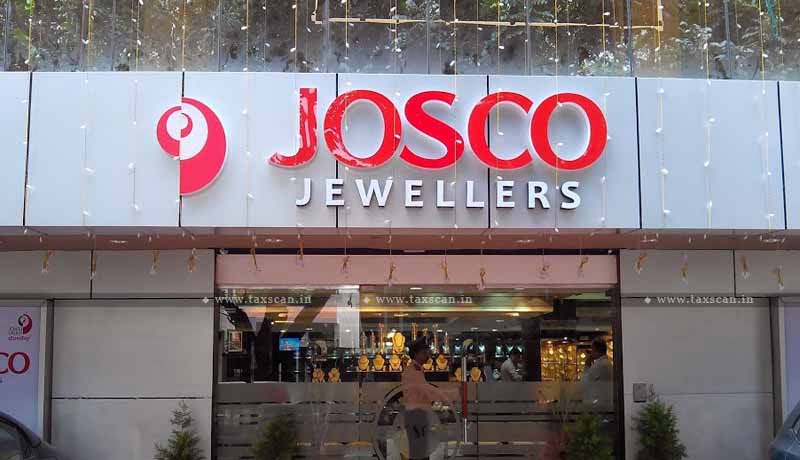 The National Company Law Tribunal (NCLT), Kochi Bench allowed the Josco Jewellers Private Limited to cut down on authorised share capital from Rs. 120 crore to Rs.1 crore.
The Petitioner Company, Josco Jewellers Private Limited has been doing the business such as to manufacture, refine, process, formulate, prepare or otherwise acquire, invest in, own, hold, use, lease, mortgage, pledge, buy, sell, exchange, distribute, assign, transfer or otherwise dispose of trade, import, export, deal in and deal with all classes and kinds of gold ornaments, gold bars, sovereign, jewels made out of white gold, platinum, silver, diamond stones, pearls and allied products.
The petitioner company proposed reduction of share capital as per the Articles of Association of the Company read along with Article 5 of the Articles of Association empowers the Petitioner Company to reduce its share capital and to divide the shares in accordance with the provisions of the Companies Act, 1956.
The Clause 5 the Authorized Share Capital of the Company is Rs. 120,00,00,000 divided into 1,20,00,000/- Equity Shares of Rs. 100 each, which have been issued and have been fully paid-up or credited as fully paid.
Mr. Nebil Nizar, Counsel for the Petitioner Company stated that the proposed reduction shall be beneficial for the shareholders and all the stakeholders concerned as a whole. It is also stated that the Company has not accepted any deposits and has no secured/unsecured creditors as on October 31, 2019 and to that effect a certificate from Auditor and declaration from Directors of the Company along with the provisional financial statements as on October 31, 2019 have been produced before this Tribunal.
The NCLT consisting of Judicial Member, Ashok Kumar Borah while allowing the plea of the petitioner directed the concerned regulatory authorities to act on certified copy of the order, duly certified by the Deputy Registrar or Assistant Registrar, National Company Law Tribunal. The Petitioner Company is directed to file the order with the Registrar of Companies within 30 days from the date of the receipt of the order.
The Tribunal further directed the Company to publish notices about registration of order and minutes of reduction by the concerned Registrar of Companies, Kerala, in two newspapers, namely 'Indian Express' in English and 'Mathruboomi' in Malayalam, both having circulation in Kerala, within 30 days of registration.
Subscribe Taxscan AdFree to view the Judgment
Support our journalism by subscribing to Taxscan AdFree. We welcome your comments at info@taxscan.in