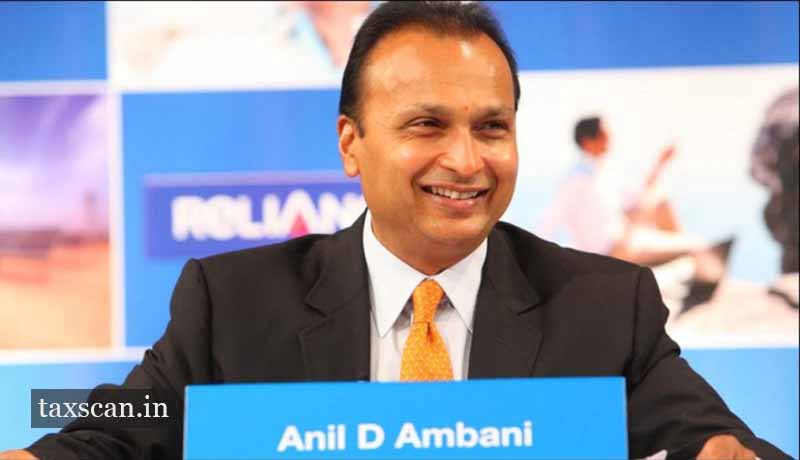 The National Company Law Tribunal (NCLT)'s Mumbai bench has allowed State Bank of India (SBI) to initiate insolvency proceedings against Anil Ambani as a personal guarantor after two companies promoted by him failed to pay dues on Rs1,200 crore.
This is the first insolvency proceedings against a chief of a business, who have given personal guarantee for obtaining a loan.
Anil Ambani had given a personal guarantee to the loans given by State Bank of India (SBI) to Reliance Communications and Reliance Infratel in August 2016.
The National Company Law Tribunal (NCLT) Mumbai in its order on August 20 said both RCom and RITL committed default in repayment in and around January 2017.
The accounts were retrospectively declared as non-performing accounts (NPA) with effect from August 26, 2016, even before loan agreements had been entered into. "Such retrospective declaration seems rather incongruous, akin to the adage 'putting the cart before the horse'.
While debt and default have remained undisputed, the incongruity of the declaration of NPA, has not been raised and contested by the Respondent. "Besides, reappraisal of the declaration of the NPA by this Authority would not fall within the ambit of the provisions of the Code, under which the instant Applications have been made," the order said.
In the order, the bench of Janab Mohammed Ajmal and Ravikumar Duraisamy says, "while an application for corporate insolvency resolution process or liquidation proceedings of corporate debtors are pending before this authority i.e. to say during the pendency of a process of corporate insolvency resolution of the corporate debtors, an application against the personal guarantor shall have to be filed. This itself indicates that the process of corporate insolvency resolution of the corporate debtors in an application relating to insolvency resolution of a personal guarantor needs to be filed and can be prosecuted."
The NCLT also directed to appoint Jitender Kothari as the resolution professional (RP) in the matter.
According to the order Section 60(2) clearly provides for proceedings to be launched against personal guarantors, running parallel to CIRP (corporate insolvency resolution process). Fallacious to assume that no action can be taken against guarantors until the Resolution Plan is accepted.
Subscribe Taxscan AdFree to view the Judgment