'Need for a Serious Mid-Term Correction': Punjab FM writes to Union Minister Nirmala Sitaraman [Read Letter]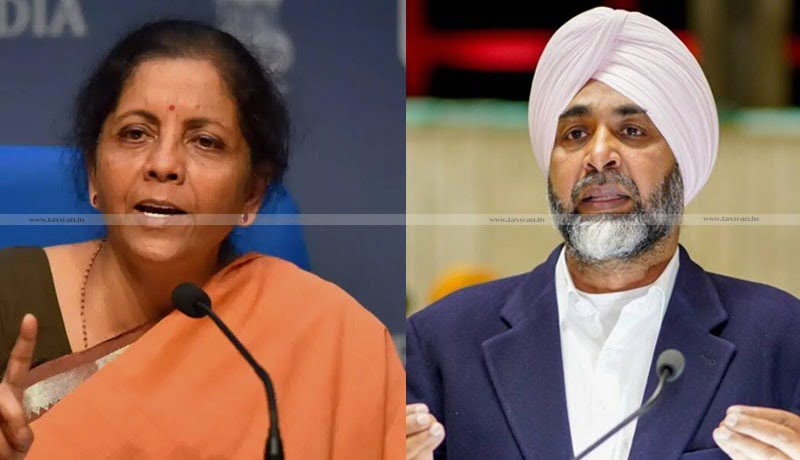 "I'm informed it is difficult to repair a bad tax system if not done in the formative years. The promise of assured compensation does provide a ready catalyst for such a mid- course correction for some more time. The clock is sure ticking. India eagerly awaits the GST we all dreamt."
Manpreet Singh Badal, Finance Minister, Punjab
In a letter acknowledging various issues under the Goods and Services Tax (GST) laws even got worse during the COVID-19 pandemic, Punjab Finance Minister, Manpreet Singh Badal on Tuesday wrote a letter to the Union Finance Minister Nirmala Sitaraman.
The letter said that a number of provisions have been enacted in recent times through the route of subordinate legislation (Rules) bypassing both the GST Council as well as the legislatures.
"It is the basic principle of a justice system that substantive rights of a person cannot be taken away except by a due process of law. The recent amendments in G. Rules (like restricting tax credits) have far-reaching implications and were made without even an iota of discussion in the Council. The delegation of authority provided to a Committee of Officers (GST Implementation Committee) was meant for mundane matters while the same is being misused to carry out substantive changes," the letter said.
"With oversight given a go-by, the harassment of tax-payers has taken an entirely new dimension with officers resorting to threats of arrest, provisional attachment of productive assets and freezing of bank accounts without any established norms," the letter said.
"These provisions, that were enacted primarily for fly-by-night operators, are increasingly being misused against law-abiding businessmen with demonstrable capabilities built over decades and in situations where they may have indulged in no misdemeanor whatsoever at their end," it said.
The letter further asked the Union Minister a few questions regarding the exemption of hand sanitizers, face masks, gloves, PPE kits, etc., introducing an amnesty scheme to condone delay in payment of taxes during the pandemic period, the introduction of relief measures to various sectors such as MSMEs, restaurants, hotels, aviation, entertainment, etc.
Subscribe Taxscan AdFree to view the Judgment
Support our journalism by subscribing to Taxscan AdFree. We welcome your comments at info@taxscan.in