NFRA considers to speed up resolving Disciplinary matters with Auditors [Read Report]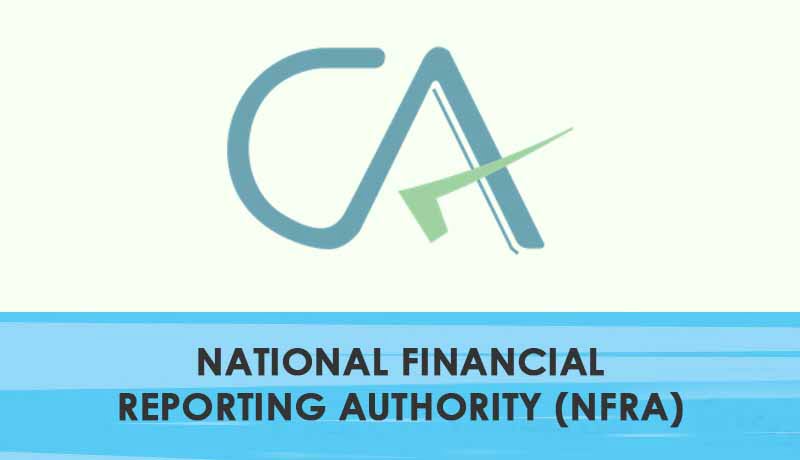 The Audit Regulator, National Financial Reporting Authority (NFRA) has said it will discuss with the government a proposed settlement of auditor disciplinary matters that does not require a determination of malpractice.
The NFRA has set up a Technical Advisory Committee (TAC) to, inter alia, provide NFRA with inputs from the perspective of users, preparers, and auditors of financial statements; and advise on suitable methods for promoting awareness relating to compliance with accounting and auditing standards. The TAC submitted its first report and recommendations on "Enhancing Engagement with Stakeholders" in March 2021.
NFRA has formulated its preliminary views on the recommendations of the TAC. NFRA considers it appropriate to seek the comments and suggestions of stakeholders on the TAC recommendations along with NFRA's preliminary views/proposed actions thereon.
NFRA has sought comments from the public until 10 July on the panel's recommendations, which seeks to grow its engagement among experts, auditors and investors among stakeholders.
In its preliminary response to the panel's recommendation, on which public opinion is sought, the NFRA said it appreciated the reasoning but stressed that settlement procedures require legal support. "The NFRA will look into the matter in more detail and take it up appropriately with the government, if warranted. The NFRA views a probable statutory settlement process as part of a comprehensive stand-alone legislation which, ideally, should cover all aspects of the operation of the NFRA. This is also the model that has been followed in the case of other regulators, "said the audit oversight body.
"Engagement with stakeholders will result in a better understanding of stakeholder concerns and the Authority's expectations," recommended the expert group. "Whenever possible, the president and members of the Authority may use speeches in industry or other forums to communicate their thinking of interest to stakeholders," the panel said.
Subscribe Taxscan AdFree to view the Judgment
Support our journalism by subscribing to Taxscan AdFree. We welcome your comments at info@taxscan.in