NFRA draws conclusion on enhanced engagement with stakeholders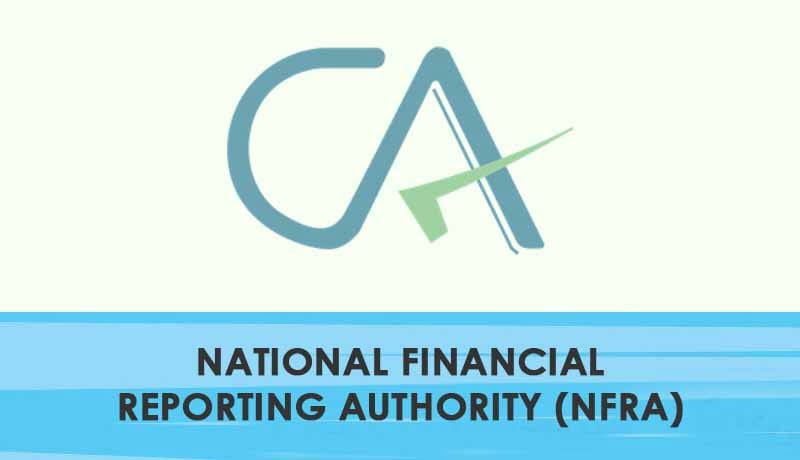 The Audit Regulator, National Financial Reporting Authority (NFRA) has drawn conclusions on enhanced engagement with stakeholders.
In June 2021, NFRA had issued a Consultation Paper (CP) seeking public comments in relation to the action it proposes to take on the recommendations of its Technical Advisory Committee (TAC), on enhancing NFRA's engagement with Stakeholders.
The comment period ended on 30 July 2021. NFRA has received 17 comment letters from Stakeholders such as important Industry Bodies, Large Accounting Firms, and Research/Academia. Overall, Stakeholders have expressed support for NFRA's proposals to proactively promote Stakeholder engagement. Some respondents have specifically welcomed NFRA's initiative to set up the TAC.
NFRA had requested comments on a total of 19 specific questions arising from the recommendations of the TAC report of March 2021. There are a number of valuable and relevant suggestions/inputs from the Stakeholders in respect of all the Questions on which NFRA had sought comments.
The TAC's functions include "providing inputs from the perspectives of users, preparers, and auditors of financial statements." As part of its remit, and in consultation with the executive body, the TAC reviewed the current engagement of NFRA with its Stakeholders, and issued a comprehensive report in March 2021. NFRA considered it useful to seek the views of the wider Stakeholder Group, and the public at large, on the recommendations of TAC and NFRA's preliminary views thereon.
"NFRA needs to be positioned as a regulator for the entire gamut of financial reporting, covering all processes and participants in the financial reporting chain," the NFRA conclusion said.
Subscribe Taxscan AdFree to view the Judgment
Support our journalism by subscribing to Taxscan AdFree. Follow us on Telegram for quick updates.