PAN-Aadhaar Linking to be completed by June 30, 2021 in the New Income Tax Portal: All you need Know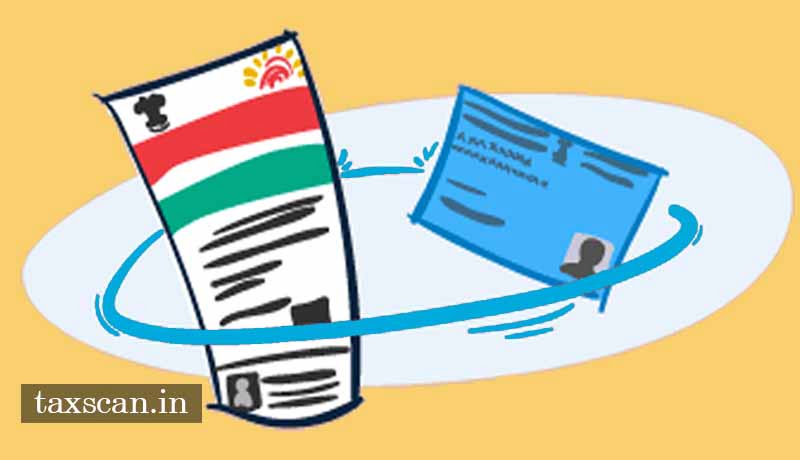 The last date to link Aadhaar Card and Permanent Account Number (PAN) Link is June 30, 2021. The Central Board of Direct Taxes (CBDT) has announced that for those who will not link their PAN with Aadhaar, their Personal Account Number will become inoperative.
Earlier, the Aadhaar-PAN connect deadline was set for March 31. Due to the problems caused by the ongoing Covid epidemic, the deadline for linking PAN with Aadhaar has been extended to June 30.
With New Income Tax Portal, individuals can link their aadhaar and PAN without hassle easily by following simple steps.
Link Aadhaar and PAN Directly from New Income Tax Website
Step 1: Visit Direct link incometax.gov.in
Step 2: Click on Our services
Step 3: Enter PAN and Aadhaar Details
Step 4: Enter mobile number
Step 5: Tick on I agree to validate my Aadhaar details
Step 6: Click on LINK Aadhaar
Importance of Linking PAN and Aadhar
The linking of Aadhaar and PANCard is required since it allows the government to keep track of taxable financial activities and identify them. It assists in the prevention of tax evasion. Furthermore, combining the Aadhaar and Pan cards prevents an individual from having numerous PAN cards in order to avoid paying taxes. The government and financial system have joined forces to integrate Aadhaar and Pan numbers in order to make financial services and tax payments more efficient.
Consequences of Not Linking PAN and Aadhar
The Union Government notified the new section of 234H in Income Tax Act, 1961 which says that if a PAN is linked with Aadhaar after the deadline date, then a fine can be levied. The penalty must not be more than Rs.1,000.
Further PAN is the key document required for carrying out various financial transactions and failure to link it with Aadhaar will result in its inactivation after the deadline which will adversely impact your various monetary transactions and other benefits from government schemes such as pension, scholarship, and LPG Subsidy.
Check PAN-Aadhaar Link Status Online
Visit Direct link incometax.gov.in you may check the status of your PAN-Aadhaar Link. You can, also, check your status through SMS. Enter your 12-digit Aadhaar number, leave a space, and then type your 10-digit PAN number. Then, from your registered cellphone number, send the message to 567678 or 56161. The response will be sent as a message.
Support our journalism by subscribing to Taxscan AdFree. We welcome your comments at info@taxscan.in