Plea challenging Levy of GST on Hand Sanitizers under the same Tariff Heading as insecticides etc. required to be filed in HC: SC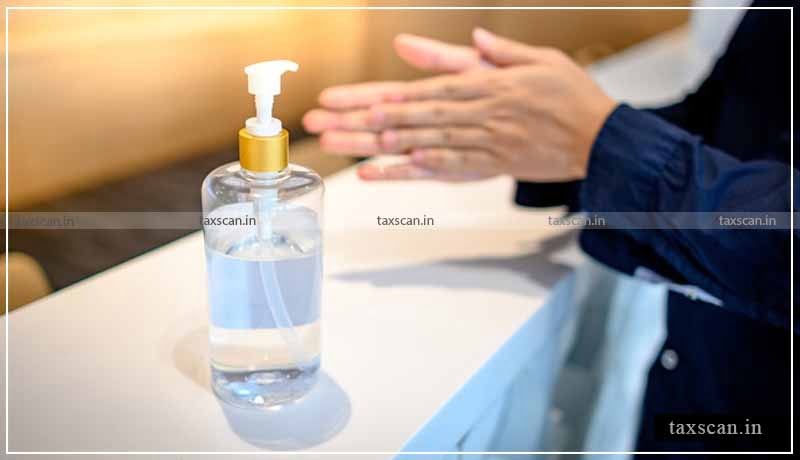 The Supreme Court directed the petitioner challenging the levy of GST on hand sanitizers under the same Tariff Heading as insecticides etc. to file the petition in the High Court.
The controversy revolves around the levy of GST on sanitizers primarily concerned with two Tariff Headings i.e. 3808 and 3004.
The Headings 3808 relates to disinfectants, apart from insecticides, herbicides, plant-growth regulators, etc. and attracts the GST rate of 18%.
However, the Heading 3004 relates to Medicaments consisting of mixed or unmixed products for therapeutic or prophylactic uses and attracts the GST rate of 12%.
The sanitizer manufacturers or importers have stressed on the need to reclassify sanitizers as "Medicaments" given that it is being used as a protection from Coronavirus.
The Union Finance Minister on the other hand had clarified in July that hand sanitizers are "disinfectants" like soaps, antibacterial liquids, etc. which attract 18% GST.
The petitioner contended, "this is the concern of manufacturers all over India. Sanitizer is being treated as an insecticide. But it is not an insecticide. I have come under 32."
Justice A. M. Khanwilkar asked, "32 is available to all. But every matter cannot be entertained under 32. You are espousing the cause of manufacturers as a public interest? How is this a PIL?"
The petitioner answered that he was before the Court in a writ petition.
The bench consisted of Justice Khanwikar, Justices B. R. Gavai, and Krishna Murari, while granting the liberty to move the appropriate forum said, "this is an issue of classification of items under different heads. That is case-specific and a general direction cannot be issued. Whether sanitizers, insecticides etc should be classified in one head would depend on contents and other factors. Go to the High Court, if you want. We cannot issue a writ in this matter".