Relief to Popular Vehicles: No Service Tax on Free Warranty and Labour Services, rules CESTAT [Read Order]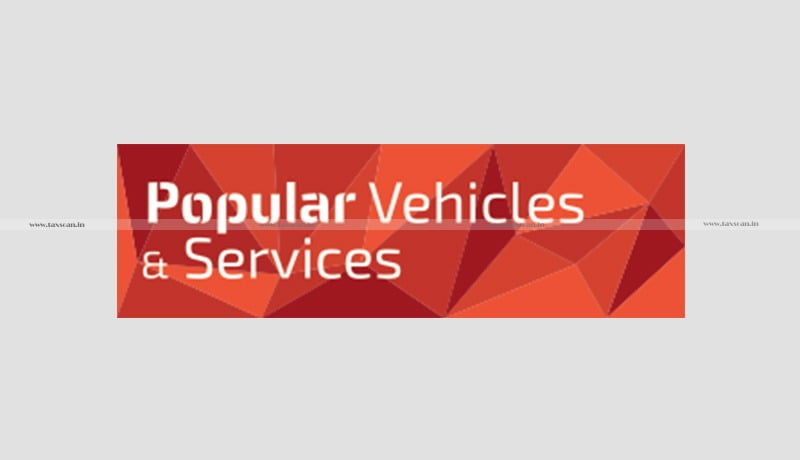 In an order granting major relief to the car dealers, Popular Vehicles, the Customs, Excise, and Service Tax Appellate Tribunal (CESTAT), the Bangalore bench has held that service tax cannot be levied on the services relating to warranty and labour provided free of cost since the same is already subjected to sales tax/VAT.
The appellant contended before the Tribunal that they did receive any income with regard to free service and warranty labour provided to customers and these services are rendered free of charges.
Judicial Member S.S Garg, while allowing the appeal by the assessee found that the Department has no case that the cost of these services is reimbursed to the dealers.
"Hence, there cannot be any levy of service tax. Further, I find that the cost of these services is included in the cost of the product accounted at the sales showroom and VAT has been paid at the time of sale of the vehicle which is cleared from the cenvat reversal at the sales showroom under Rule 6(3A)," the Tribunal said.
Relying on the earlier judgments, the Tribunal also observed that the income in service centre for free service and warranty labour is booked through notional entries being worked under the concept 'separate profit centre' and corresponding expense is accounted in Head Office books and thereby net income is ZERO.
"Further it is also held that no service tax can be levied on amounts representing the dealer's margin or any part of it which was already subject to sales tax. I further note that the Department has not filed an appeal against the order which has attained finality and further I find that the Commissioner (Appeals), Cochin in Order-in-Appeal No. 352 to 356/2013 has also allowed the appeal of the assessee and held that no service tax is due on free services and warranty service and set aside the order of demand on free service. In view of the various orders where the Department itself has dropped the demand on free service," the Tribunal concluded.
Subscribe Taxscan AdFree to view the Judgment

Support our journalism by subscribing to Taxscan AdFree. We welcome your comments at info@taxscan.in