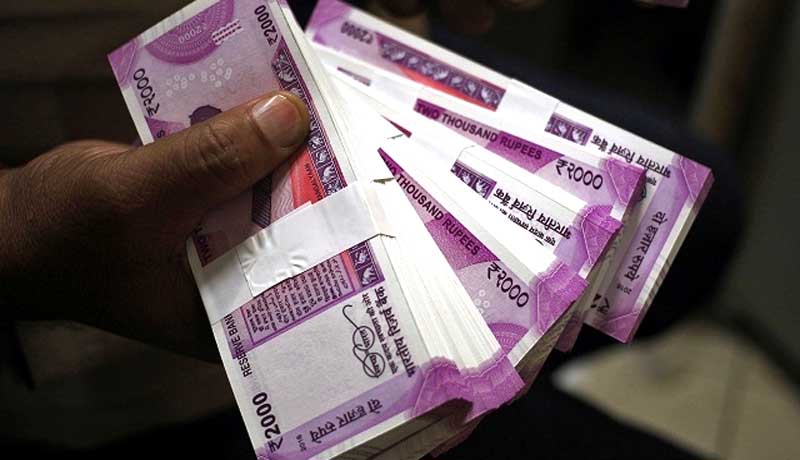 The Delhi bench of the Income Tax Appellate Tribunal (ITAT) has recently held that no addition under the Income Tax Act, 1961 can be made towards the deposit of cash received as a professional fee received by the assessee, a medical practitioner.
The assessee is a medical practitioner and a partner in Priyadarshi Hospital. The assessing officer initiated re-assessment proceedings against the assessee by observing that the assessee was found to have deposited cash of Rs. 1358570/- in his saving bank account maintained with Oriental Bank of Commerce and received an amount of Rs. 48,000, the source of which has not been revealed in the income tax return.
The assessee submitted that he has opening cash in hand of Rs. 343108/- and professional fees receipt of Rs. 685010/-. He received Rs. 3 lakhs from Priyadarshi Hospital as remuneration and further Rs. 48000/- as a gift from relatives therefore, the total deposit of Rs. 1376118/- deposit in the bank account is fully explained.
On the second appeal, the Tribunal found that the assessee is carrying on his professional practice wherefrom he has shown the net professional income of Rs. 345590/- and remuneration of Rs. 247065/- from Priyadarshi Hospital. The opening balance shown by the assessee is also deposited in the savings bank account.
"The gross receipt shown in his profit and loss account from professional fees was Rs. 685010/- which was deposited in the bank account in cash. In view of this, we direct the ld AO to delete the addition to that extent," the Tribunal said.
With regard to the gift, the Tribunal held that the amount of cash, being less than Rs. 50,000, is otherwise, exempt u/s 56.
"However, the assessee must show the nature and source of such a gift. If the assessee satisfies the ld AO about the nature and source of such gift, no addition is required to be made," the Tribunal added.
To Read the full text of the Order CLICK HERE