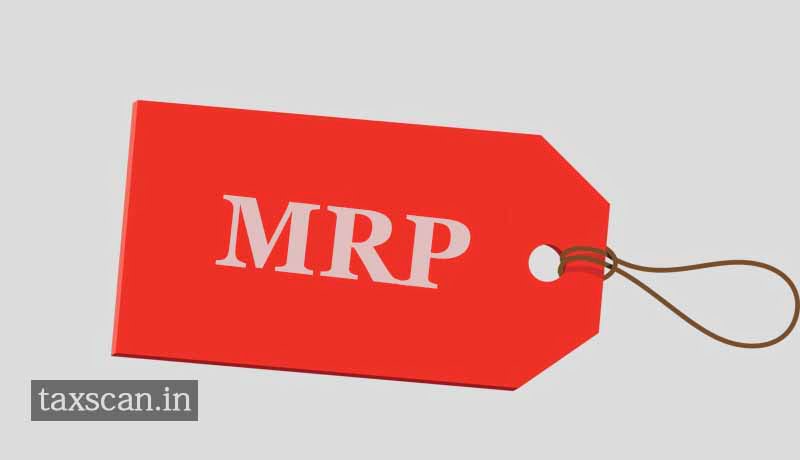 The Delhi bench of the Customs, Excise and Service Tax Appellate Tribunal ( CESTAT ) recently held that mere removing of the MRP stickers would not amount to 'manufacture' for the purpose of imposing excise duty.
In the instant case, the respondents were importing home appliances and were clearing the same on payment of customs duty on the basis of the Maximum Retail Price stickers available on the said goods.
During the investigation, the Revenue noted that such Maximum Retail Price stickers were being removed by them. However, it also came to the notice of the officers that no fresh MRP was being declared under the said goods, which were being sold by the respondents without affixing the said goods with any new MRP.
On the basis of the above findings, the Revenue took a view that such removal of Maximum Retail Price sticker amounts to manufacture, in terms of Section 2(f) of Central Excise Act, 1944 which provides a deeming provision of manufacture if the goods are labeled or relabelled and includes the declaration or alteration of retail sale price to render the products marketable to the consumers.
On appeal, the Commissioner (Appeals) set aside the impugned order by observing that removal of the Maximum Retail Price sticker, without affixing a new Maximum Retail Price does not amount to manufacture.
Dismissing the Revenue's appeal against the order of the first appellate authority, the Tribunal observed that "There is no further allegation that any new Maximum Retail Price sticker was affixed to the goods in question. Admittedly, the provisions of Section 2(f)(iii) provides deemed manufacture definition only when the goods are labeled or relabelled or Maximum Retail Price is altered, which itself establishes the fact of fixation of MRP on the goods. In the absence of any allegation of fixation or alteration of Maximum Retail Price, the reasoning adopted by Commissioner (Appeals) cannot be faulted upon."
To Read the full text of the Order CLICK HERE