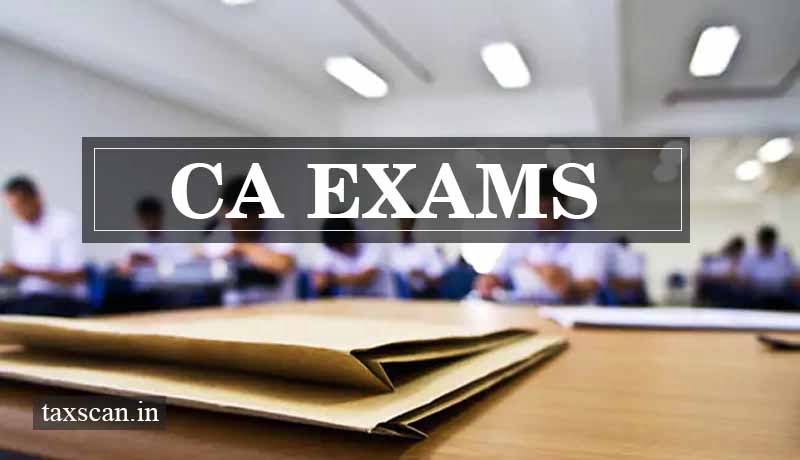 Today I have appeared for the PRACTICAL ASSESSMENT TEST LEVEL II conducted by the ICAI, intends to assess the practical learning of article students during the period of Articleship and also to keep a check on Dummy Articles.
I have some interesting points to be shared from today's test:
– 25% of Questions in Accounting, Auditing & Corp laws
– 50% of Questions in Indirect Tax (GST)
– 20% of Questions in Internal Audit,
had been straight away picked up from Sample Questions issued by ICAI in the year 2018.
And the majority of the remaining questions are purely Theoretical which had less relevance/application during the period of Articleship.
The funniest thing is even figures are not changed in Tax computation, CARO applicability and other provisions problems, Simply they copy pasted the questions from sample questions.
I had answered numerical questions without the use of a Calculator and for some questions by seeing the Options.
(you won't need to see questions at all for few of the questions, if you have given a glance over the sample Questions)
In my opinion, Article student who had taken CA Final coaching can perform far better than who are doing regular Articles and can secure a better Grade.
ICAI is just wanting to show that they are doing something to tackle dummy but in reality doing nothing.
No doubt that, ICAI had failed to achieve the objective of the PT Test, by drafting this type of questions
Another point is, IndAS Questions, even today IndAs implementation is going in the phased manner and recently RBI defers its implementation for Banks and only a FEW articles of Big 4 firms may have seen its implementation, then how ICAI can expect Article students who are from small and mid-sized firms to answer when there is no practical aspect during the articleship period for majority of the students (>90%).
Even, I had raised the above question in a National CA Students Conference, a BOS representative & Central Council Member replied that "you can move to Big firms to learn IndAS",
Then I asked, " Sir, will the Big firms in India can accommodate all the Article Students for training?"
Then he replied, "Then you have take a book, learn IndAS & appear for the exam"
On one hand ICAI says, PT test is to assess the practical learning during articleship, on another hand it representatives says, do Theoretical Learning and appear for the test.
Finally, this PT Test has given an opportunity to make money for publishers, few of them are already available in the market, but don't buy as you can easily score by giving a single read to Sample questions

My intention is not to blame ICAI, but our institute should enhance the quality of testing, if they really want to do, instead of this theoretical test they can give raw data and ask students to file returns, forms etc.,
And it is appreciable that from June 2019 examination the pattern has been changed and proposed to include 8-10 Questions on Current Affairs, where questions will be framed from the content given in Student Journal, so that student will study the Journal issued by ICAI.
And the present system of Articleship has to be changed, by making mandatory training period in an Industry.
Before taking initiatives & checks for Dummy articles ICAI has to think over what are the circumstances that encouraged article student to go for another side.
Hope it will change in the near future.
Vinay Reddy is an Article Assistant in Hyderabad.