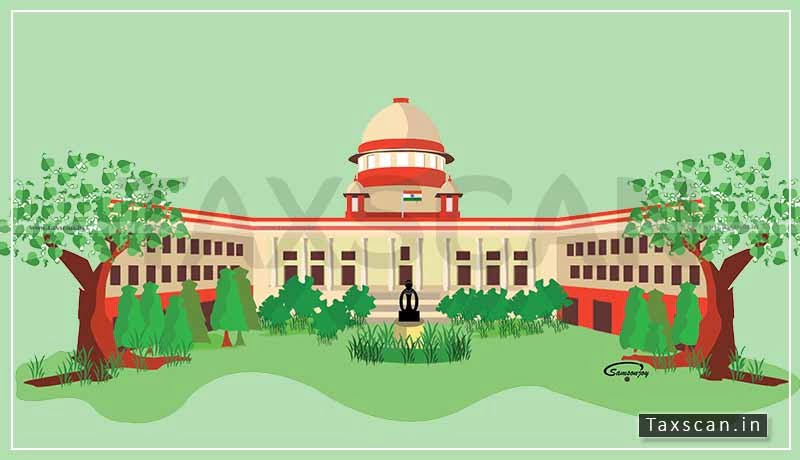 The Supreme Court allowed the appellant, Sterlite Optical Technologies to withdraw appeal in respect of the excise component under Sabka Vishwas (Legacy Dispute Resolution) (SVLDR) Scheme, 2019.
The appellant, went under the Sabka Vishwas (Legacy Dispute Resolution) (SVLDR) Scheme, 2019 issued under the Finance Act, 2019 for the settlement of the disputes qua the excise component alone. Therefore, the appellant seeks to withdraw only that part of the dispute in the above appeal which relates to the excise component, but retaining the appeal insofar as the customs component is concerned.
The Union of India opposed the request, on the short ground that the customs component forming part of the order impugned in the appeal comprises only of redemption fine and penalties and that once the above appeal is withdrawn with respect to the excise component, the appeal will not even be maintainable in respect of the other portion.
The single-judge bench of Justice V.Ramasubramanian, while rejecting the objection made by the Union of India said that the aforesaid objection can be taken by the Union of India when the appeal relating to the custom component comes up for hearing. The respondent cannot object to the appellant withdrawing any portion of the appeal, provided the appellant is not seeking any benefit from the Court on account of the withdrawal.
Therefore, the court allowed the application filed by the appellant and held that the appeal shall be treated as withdrawn only in respect of the dispute arising out of the excise component. The liberty is reserved to the respondent to raise the question of maintainability of the appeal in relation to the surviving dispute.