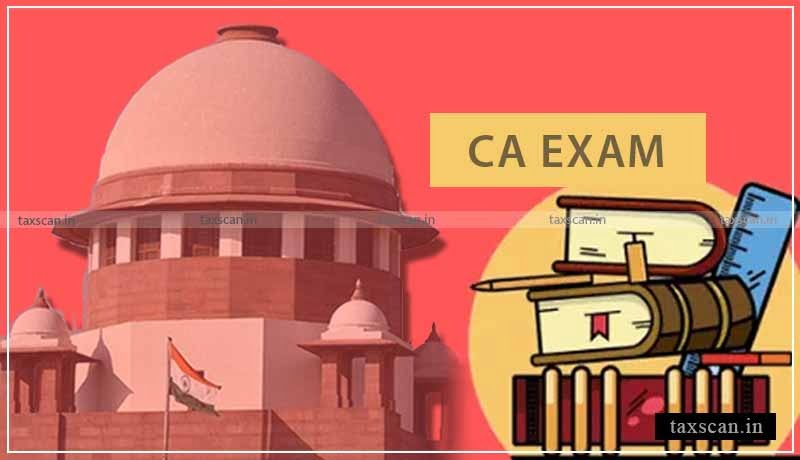 The Supreme Court of India on Monday said that the Institute of Chartered Accountant of India (ICAI) must be flexible on the Chartered Accountant (CA) Exam 'Opt-Out' option and directed the institute to modify the related notification.
The exams for the exam cycle of May 2020 are scheduled to be held between July 29 and August 16. In relation to these exams, the ICAI had issued notifications on June 15 and June 20 notifying the 'opt-out' option, which the petitioner contends is a highly discriminatory and arbitrary move.
A PIL has been filed in the Supreme Court seeking quashing of the notification issued by the Institute of Chartered Accountants of India (ICAI) allowing Chartered Accountant (CA) aspirants to "opt-out" of CA exams this year due to COVID-19 and related issues.
The PIL has been filed by the President of the "India Wide Parents Association", Anubha Shrivastava Sahai. The petitioner urges the Court to quash the notifications regarding the opt-out option on the grounds that the same is in violation of the fundamental rights under Articles 14 and 21 of the Constitution of India.
The petitioner contended that the exercise of this option would lead to the underprivileged and unfortunate aspirants living in remote areas or in red zones and containment zones amid COVID-19 pandemic to lose out on a previous year. On the other hand, those aspirants who have the means to access exam centers and who are fortunate to live in big cities as well as in green zones will have the benefit of attending the exam.
The three-judge bench consisting of Justice AM Khanwilkar, Justice Dinesh Maheshwari, and Justice Sanjiv Khanna directed the Institute to come up with the new notification. The bench further suggested that opting-out shall remain active till the last paper as once the option of opting out is kept till the last paper, no other logistic concern would be relevant and the guidelines issued by MHA for the conduct of CBSE exams must be adopted.
"The change of center should be open for all till the end. Till the last week, you need to be flexible, you cannot be rigid," the bench told ICAI.