SC dismisses Contempt Petition against Hasmukh Adhia and Ajay Bhushan Pandey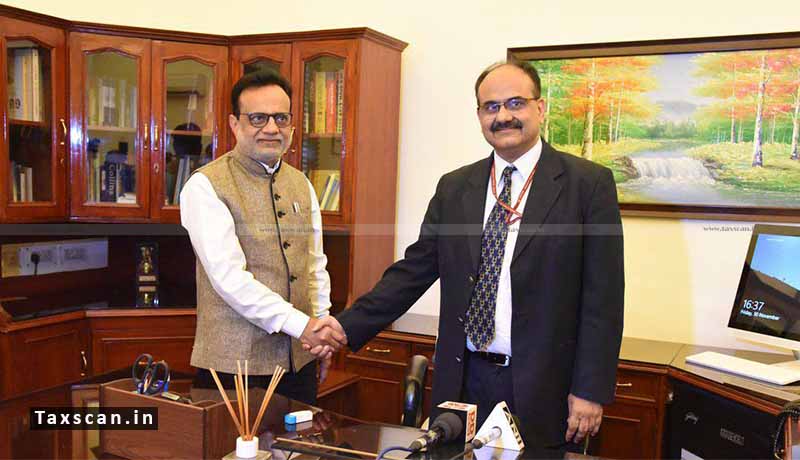 The Supreme Court of India has dismissed the contempt petitions filed against Former Revenue Secretary Hasmukh Adhia and present Revenue Secretary Ajay Bhushan Pandey.
The Supreme Court bench comprising of Justice UU Lalit and Justice Vineet Saran observed that no contempt has been made out.
The petitions were filed by a Former IRS Officer SK Srivastava who was among 27 tax officials recently forced by the government to retire under section 56(j) of fundamental rules. Srivastava was a 1989-batch IRS official, posted in Noida as commissioner (appeal) before his retirement. Under 56 (j), the performance of an officer who has turned 50 or 55 or has completed 30 years of service (whichever is earlier,) is reviewed to ascertain if he/she is liable for compulsory retirement.
It was Srivastava's plea that since the disciplinary proceedings against him had not been concluded within six months from the date of the SC order, the then secretary Hasmukh Adhia was in contempt of the Court's order. However, the SC was not convinced and dismissed the contempt petition. Similarly, a fresh contempt petition against the current revenue secretary was also dismissed.
The Supreme Court directed the officer to file its representation on merits against the notice issued to him by the disciplinary authority within two weeks, after which he may request for an oral hearing.
According to the government, Srivastava was accused of lapses and irregularities in his administrative work, acting in a hasty and high-handed manner. He was also accused of sexual harassment to two lady IRS officers of commissioner rank. Further, in as many as eight cases, High Court and Central Administration Tribunal had strictures against him while imposing fines for his scandalous, wilful and malicious allegations against the lady officers and other higher officers, the government said.