SC refuses to entertain PIL seeking declaration against govt. for using funds collected through Clean Energy Cess towards Compensating states under GST [Read Order]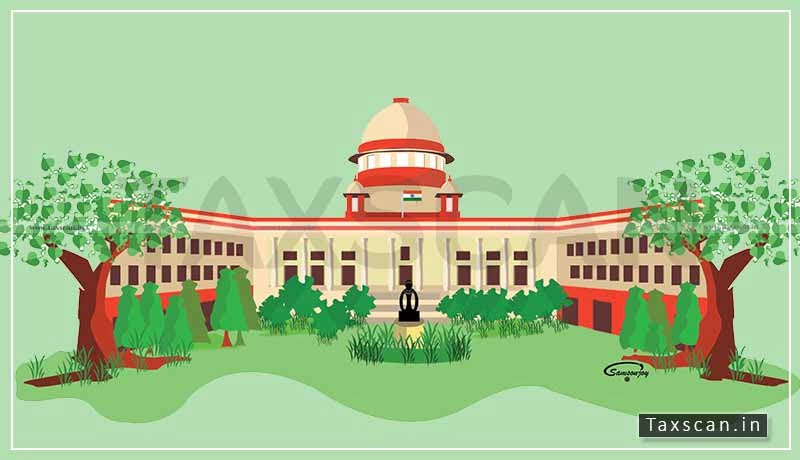 The Supreme Court directed the Public Interest Litigation (PIL) seeking the declaration against the government. for using funds collected through Clean Energy Cess towards compensating states under GST to be filed before appropriate forum.
The PIL has been filed by the Petitioner in public interest against the diversion and misutilization of the funds lying in the National Clean Energy Fund (NCEF), which were collected as a cess on coal under the Finance Act, 2010, for clean energy initiatives, to compensate States under the GST.
The petition prays that the government may be directed to use the said funds appropriately and proactively on clean energy initiatives, including but not limited to the manner in which recommendations have been made by various committees in this regard.
The petition stated that the government has collected around Rs. 86,000 crores from Green Cess. However, only about 34% of the amount collected as Green Cess was transferred to the NCEEF, despite the objective of the cess being to promote the Clean Energy and Environmental Objectives through the NCEEF. What is even more alarming is that only a paltry 18% of the entire cess collected had been spent.
The PIL prayed for various relief.
Firstly, it sought the declaration that the action of the government transferring/using the funds collected through the Clean Energy Cess from 2010 till date towards compensating States under the GST or for any other purpose except as prescribed under the Finance Act, 2010 as illegal, unconstitutional and being against the provisions of the Finance Act, 2010.
Secondly, pass a writ of mandamus or any other writ, order or direction, directing the Respondents to credit the funds collected as Clean Energy Cess to the National Clean Energy and Environment Fund and utilize the same for the purposes as per law.
Thirdly, Declare section 8 and section 10 of the Goods and Services Tax (Compensation to States) Act, 2017 to the extent it levies & imposes and credits the proceeds of the cess appearing at Sl. No. 3 of the Schedule to the 'Goods and Services Tax Compensation Fund' and directs its usage for the purposes specified in section 8 of the Goods and Services Tax (Compensation to States) Act, 2017, as illegal and unconstitutional
Justice D.Y. Chandrachud, Justice Indu Malhotra and Justice Indira Banerjee said that the Supreme Court does not entertain these kinds of petitions under Article 32 of the Constitution of India and the chance was given by the Apex Court to move to the High Court.
Subscribe Taxscan AdFree to view the Judgment