SEBI bars NDTV promoters Prannoy, Radhika Roy, other from dealing in Securities Market for 'insider trading' [Read Order]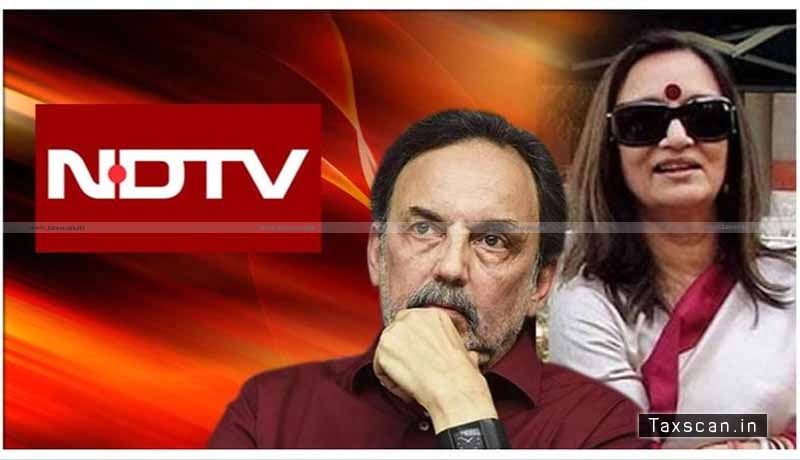 The Security and Exchange Board of India (SEBI) barred the NDTV promoters Prannoy, Radhika Roy, and others from dealing in the securities market for 'insider trading'.
The SEBI further directed them to pay illegal gains of over Rs 16.97 crore along with the interest.
However, NDTV denied the charges, saying that it will immediately appeal against the ruling.
The market regulator, SEBI ha ordered, "if the persons like the Noticees, who are obligated to observe fiduciary duties while exercising their powers fail to do so and instead use their position to their own advantage pecuniary or otherwise, it constitutes a fraud perpetrated on the common shareholders whose trust reposed in them has been blatantly breached. It is, therefore, of paramount importance that trading by the insiders is monitored and regulated, especially when they are in possession of UPSI. Wherever such trading results in accrual of unlawful gain, such insiders are required to forgo such gain."
Firstly, SEBI said that Mr. Prannoy Roy and Mrs. Radhika Roy shall, jointly or severally, disgorge the amount of wrongful gain of ₹16,97,38,335 as computed in the show cause notice, along with interest at the rate of 6% per annum from April 17, 2008, till the date of actual payment of disgorgement amount along with interest, within 45 days from the date of coming into force of this order.
Secondly, the order said that Mr. Prannoy Roy and Mrs. Radhika Roy shall be restrained from accessing the securities market and further prohibited them from buying, selling or otherwise dealing in securities, directly or indirectly, or being associated with the securities market in any manner, whatsoever, for a period of 2 years.
The order also clarified that during the period of restrain the existing holding of securities, including the units of mutual funds shall remain under freeze in respect of the aforesaid Noticees.
The watchdog has barred seven individuals and entities for insider trading in the shares of the company for a period varying from one to two years. Also, some of them have been asked to disgorge illegal gains made from trading in the shares when they were in possession of unpublished price sensitive information (UPSI).
Subscribe Taxscan Premium to view the Judgment