SFI approaches Supreme Court seeking waive off GST on Oxygen Concentrators for Personal use [Read Petition]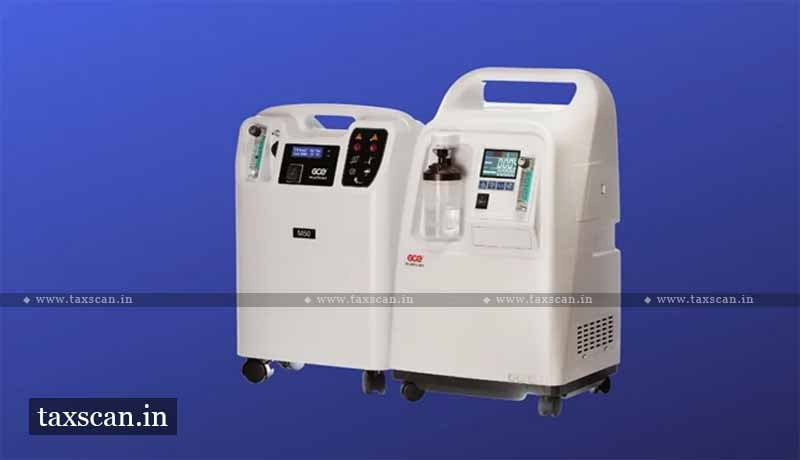 The Students Federation of India (SFI) has knocked on the doors of the Apex Court seeking directions to provide Free COVID vaccination to all citizens and to waive off the Goods and Service Tax (GST) on oxygen concentrators for personal use.
The Federation has sought intervention in the suo moto case regarding distribution of essential supplies and services during the pandemic, and services during the pandemic, which is pending before the top Court.
The SFI wrote an intervention application wherein it sought direction from the Central Government and it's agencies to provide compulsory licenses as per the Patents Act 1970 and exempt the GST on the import of Oxygen concentrators imported for personal use.
The Student Organisation is of the view that free vaccination by the Centre would help a large population including the poorer sections of the society get vaccinated and also help in improving herd immunity amongst the citizens.
The Application has highlighted that taking into consideration of the National Disaster Management Plan, the Ministry of Finance, in the national interest should exempt the import of oxygen more economically to the ordinary citizens of India.
"Several Governments controlled pharmaceutical factories are in operation in India and the Centre could thereby make use of the infrastructure and manufacture the covid vaccine at those facilities. This would help in producing larger quantities of the same resulting in meeting the huge demands of vaccination," the application added.
The SFI while citing Section 92(3) and Section 100 of the Patents Act, 1970, which deal with powers of Controller of Patents and the Central government respectively stated that the intent and scope of these provisions probably that there is no bar on the Government utilizing a provision of law to ensure healthcare access to the people residing in India.
The application for directions has sought the various directions from the Court.
Firstly, direct the Union of India to lay down a universal mass vaccination policy and provide the same to the citizens at free of cost.
Secondly, direct the central government to provide compulsory licenses under the relevant provisions of the Patent Act,1970, which will benefit vaccinating the citizens.
Lastly, direct the Union of India and its agencies to exempt the import of oxygen concentrators for personal use from Goods and Service Tax ( GST ).
Subscribe Taxscan AdFree to view the Judgment
Support our journalism by subscribing to Taxscan AdFree. We welcome your comments at info@taxscan.in