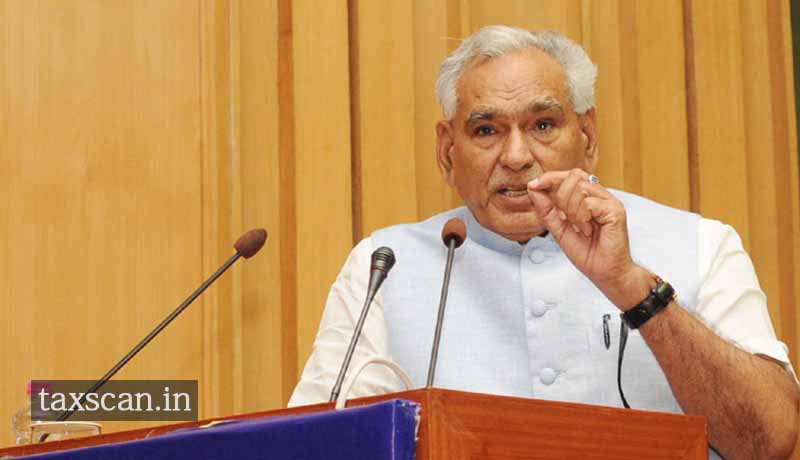 Steps like streamlining taxation together with proper implementation of incentive system together with healthy competition among states to attract domestic and global investors will help India achieve the target of breaking into top 50 in the World Bank's Ease of Doing Business Rankings, Union Minister of State for Commerce and Industry, C.R. Chaudhary said at an ASSOCHAM event held in New Delhi today.
"We need to think about providing incentives to the industry and we have been simplifying the procedures," said Chaudhary while inaugurating an ASSOCHAM Ease Doing Business Summit.
He further said that it is due to the efforts of all the stakeholders that India leaped 30 spots to rank 100th in World Bank's latest global rankings. "Our target is to come at 50th place and that will happen when we facilitate industrialists and investors."
"Our Prime Minister wants reforms to be undertaken as without any reformation we cannot seek investments as such we need to facilitate the investors," the Minister said. "Without encouraging the manufacturing sector and without foreign direct investment (FDI), we cannot develop and come in the category of developed countries."
He urged the industry to take steps to improve quality of their products thereby adhering to 'zero defect and zero effect' policy. "We need to maintain quality otherwise it will become very difficult for us to sustain in the international markets."
In this regard, he referred to the European Union ban on India's basmati rice exports because of certain 'technical points.'
"We had sought time in our last meeting with representatives of France, President of Czech Republic as we need to spread awareness among farmers about not to sprinkle such pesticides although December 31 is the last date," Chaudhary said.
He also said that while earlier India used to get 80-90 per cent investments in government and public sector industries but now 90 per cent investments are coming through automatic route.
"It is a very positive thing for our private players and entrepreneurs who are now directly collaborating with foreign companies and getting investments in the country which has been facilitated through ease of doing business," said the Union Minister.
Lauding the government's efforts in attracting record $60 billion worth of FDI in a single year, he invited the domestic and global investors to reap dividends by investing in infrastructure and logistics sector that provide huge scope.
He also said that government's main focus is on enhancing production of quality material, attracting domestic and foreign investments in large numbers, enhancing exports and creating more number of employment opportunities for young generation.