Supreme Court quashes provision of Tribunal Reforms Ordinance 2021 fixing term of members of Tribunal at 4 years [Read Judgment]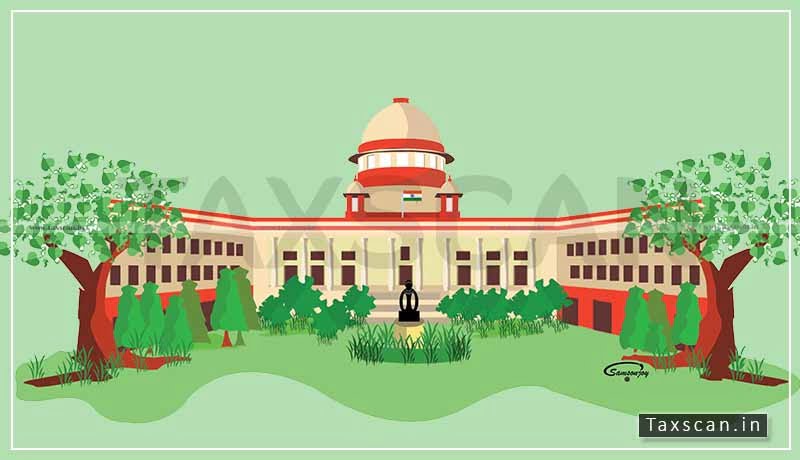 The Supreme Court set aside the provisions in the Tribunals Reforms Ordinance 2021 which fixed the term of members of various tribunals at 4 years.
The petitioner association, Madras Bar Association, approached the Supreme Court challenging the Tribunals Reforms (Rationalization and Conditions of Service) Ordinance 2021, to the extent it amends Sections 184 and 186 of the Finance Act 2017.
Sections 184 and 186 of the Finance Act 2017 give Central Government rule-making power in relation to the mode of appointment, terms of service, allowances of members, etc., of various Tribunals.
The ordinance was introduced after the 2020 judgment of the Supreme Court in Madras Bar Association v. Union of India in which the top court had ordered some modifications to the Tribunal, Appellate Tribunal, and other Authorities (Qualifications, Experience and other Conditions of Service of Members) Rules, 2020 (2020 Rules).
The Court in that judgment had ordered that the 2020 Rules shall apply prospectively from February 12, 2020, and issued a slew of directions to govern tribunals and the appointments and service conditions of tribunal members.
The petitioner contended that the Ordinance fixes a minimum age limit of 50 years for appointment as Tribunal Members. This is contrary to the directions in the Madras Bar Association Judgement to amend Rules to make advocates with a minimum of 10 years of practice eligible as members. The Supreme Court has emphasized the need to appoint younger members in Tribunals to make their functioning robust. Also, when a person below the age of 50 years is eligible to be made a High Court judge, it is anomalous to keep a minimum age limit of 50 years for Tribunals.
The Association submitted that the challenged provisions are in "contravention of the principles of separation of powers, independence of the judiciary (both being part of the basic structure of our Constitution), and are against efficient and effective administration of justice".
The plea said that the first proviso to Section 184(1) provides for a minimum age limit of 50 years and that it is "arbitrary, unconstitutional and against the directions of Supreme Court in R Gandhi, Rojer Mathew and, in particular, Madras Bar Association case.
On the other hand, the Central government had maintained that the Parliament is empowered to enact laws overturning Supreme Court judgments.
The three-judge bench of Justices L Nageswarao Rao, Hemant Gupta, and Ravindra Bhat held that this term violated the express direction given in an earlier judgment that the term of tribunal members should be 5 years. Therefore, the court set aside those provisions.
The petition has been drafted and presented by Advocates Rahul Unnikrishnan, TVS Raghavendra Sreyas, and Naveen Hegde and settled by Senior Advocate Arvind P Datar.
Subscribe Taxscan AdFree to view the Judgment
Support our journalism by subscribing to Taxscan AdFree. Follow us on Telegram for quick updates.