Supreme Court reiterates Builders' demand for extra money beyond the Contractual Sale consideration on account of excess Sale Area is illegal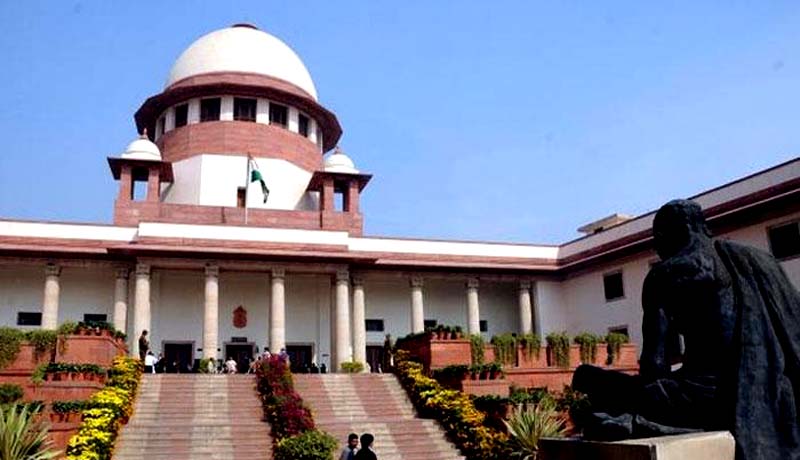 The Supreme Court reiterated Builders' demand for extra money beyond the contractual sale consideration on account of excess sale area is illegal.
The builder appealed in the Supreme Court on the issue of cancellation by the NCDRC of demand of money in the name of excess sale area and the said appeal was dismissed in limine on January 12, 2021, and thus, the NCDRC finding on excess area stands affirmed.
Further, a cross appeal has been filed by the home-buyer from the same NCDRC judgment on the issue of the NCDRC not granting any interest compensation for delayed possession. The same has been admitted and is currently sub judice in the top court.
The NCDRC had noted that in respect of the excess area, the complainant has made a point that without any basis the opposite party sent the demand for the excess area and the certificate of the architect was sent to the complainant, which is of a later date. The justification given by the opposite party that on the basis of the internal report of the architect the demand was made for the excess area is not acceptable because no such report or any other document has been filed by the opposite party to prove the excess area.
"The real test for excess area would be that the opposite party should provide a comparison of the areas of the original approved common spaces and the flats with finally approved common spaces/ buildings and the flats. This has not been done", the Commission had said.
"Thus, the possession cannot be called a paper possession as alleged by the complainant. The opposite party is already ready to rectify the defects noted in the joint inspection. In these circumstances, the complainant will be entitled to compensation for delay only upto 3 months beyond the offer of possession from the date of due possession in each case", it was observed.
The bench headed by Justice D.Y. Chandrachud while citing a contractual clause which permitted them to raise additional demand if sale area increases up to 10%, the said demand was canceled and the demand on account of excess sale area was held to be illegal and the issue was ruled in favor of the homebuyer.
Support our journalism by subscribing to Taxscan AdFree. We welcome your comments at info@taxscan.in