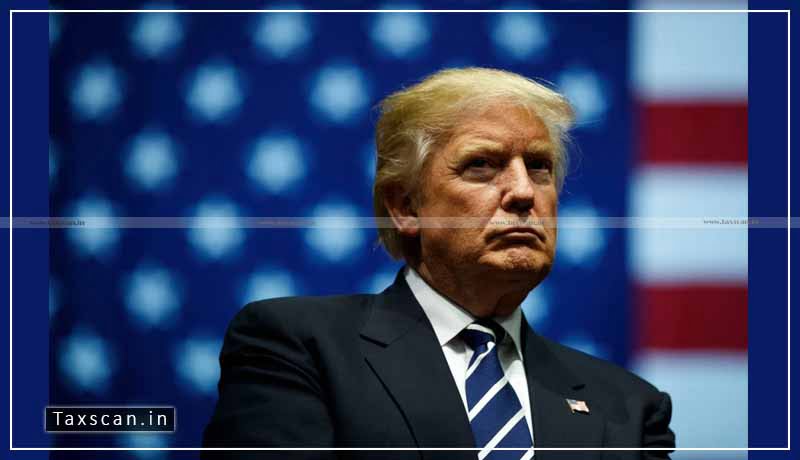 The United States (US) Supreme Court on Thursday ruled that the Manhattan district attorney may access President Donald Trump's financial and tax records going against the immunity for the President from the investigation, but the court turned back a similar effort by House Democrats.
The Supreme Court considered two sets of cases: a subpoena from Vance and subpoenas from three House of Representatives committees to Trump's banks and his accounting firm. Vance's subpoena sought eight years' worth of Trump's business and personal tax records.
Both cases are subject to further review by lower courts. The justices rejected the president's claims that he was immune from state criminal subpoenas in the New York case. In the congressional case, they wiped away rulings in favor of House Democrats, ordering lower courts to more carefully consider concerns about the separation of powers.
The mixed rulings mean the American public is unlikely to learn about Trump's financial records or tax information before November's election. It is not clear when the lower courts may ultimately resolve the matter.
The decisions mark the first time that the nation's highest court has directly ruled on a matter involving Trump's personal dealings. Trump has been more secretive with his finances than any president in decades, refusing to release his tax records to the public even as he mounts a bid for re-election.
"In our judicial system, 'the public has a right to every man's evidence.' Since the earliest days of the Republic, 'everyman' has included the President of the United States," wrote Roberts in the Vance case.
In sending the congressional case back to the lower courts, Roberts wrote, "the courts below did not take adequate account of the significant separation of powers concerns implicated by congressional subpoenas for the President's information."
House committees have sought records from Deutsche Bank DB, -2.80% and Capital One COF, -4.95%, as well as the Mazars USA accounting firm. Mazars also is the recipient of a subpoena from Vance. The committees subpoenaed the bank documents as part of their investigations into Trump and his businesses.
Vance and the House Oversight and Reform Committee sought records from Mazars concerning Trump and his businesses based on payments that Trump's then-personal lawyer, Michael Cohen, arranged during the 2016 presidential race to keep two women from airing their claims of extramarital affairs with Trump.
"The Supreme Court sends the case back to the Lower Court, arguments to continue. This is all a political prosecution. I won the Mueller Witch Hunt and others, and now I have to keep fighting in a politically corrupt New York. Not fair to this Presidency or Administration!" the US President Trump tweeted.
Subscribe Taxscan AdFree to view the Judgment