Use of acronym 'ICAI': Supreme Court dismisses Plea by Chartered Accountant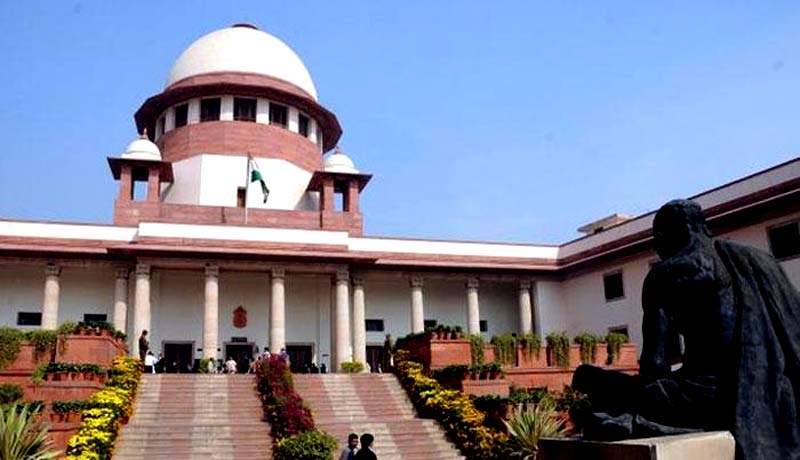 The Supreme Court today dismissed the Special Leave Petition filed by a Chartered Accountant seeking a direction to restrict the use of the acronym ICAI by the Cost Accountant Institutes.
The petitioner, V.Venkata Sivakumar on an earlier occasion, filed petitions against the Institute of Cost Accountants of India and Institute of Chartered Accountants of India praying for issuance of a writ of mandamus, directing the Institute of Cost Accountants of India, Kolkata, to comply with Section 2(2) of the Cost and Works Accounts Act, 1959, as amended and desist from encroaching into the domains earmarked for the Chartered Accountants. The petition further sought for a direction to the Union of India, Ministry of Corporate Affairs to ensure that the Acronym ICAOI be used instead of the Acronym ICAI which belongs to the Chartered Accountant as per the decisions of the Hon'ble Supreme Court in Sathyam Infoway Vs. Sifynet Solutions Private Limited.
Last year, the division bench of the Madras High Court headed by Chief Justice A.P. Sahi rejected the first plank and held that no case is made out for the exercise of discretionary jurisdiction by this Court on account of the use of the acronym ICAI.
The petitioner, now approached the Apex Court stating that the High Court disregarded the ratio settled dismissed the petition in limini- at the admission stage itself.
"Because the Hon`ble High Court ignored the fact that the Petitioner being a rightful citizen of the Country, gold medalist in a graduate course, qualified auditor, being a member of the 3rd Respondent institution for more than 30 years and being a teacher teaching the curriculum of the CA studies and successfully coached thousands of students who have become CAs, further the Petitioner is one of the senior-most members of the 3rd Respondent Institution holding membership for more than 3 decades and it is his moral responsibility to preserve and protect the 3rd Respondent Institution," the petition reads.
Support our journalism by subscribing to Taxscan AdFree. Follow us on Telegram for quick updates.