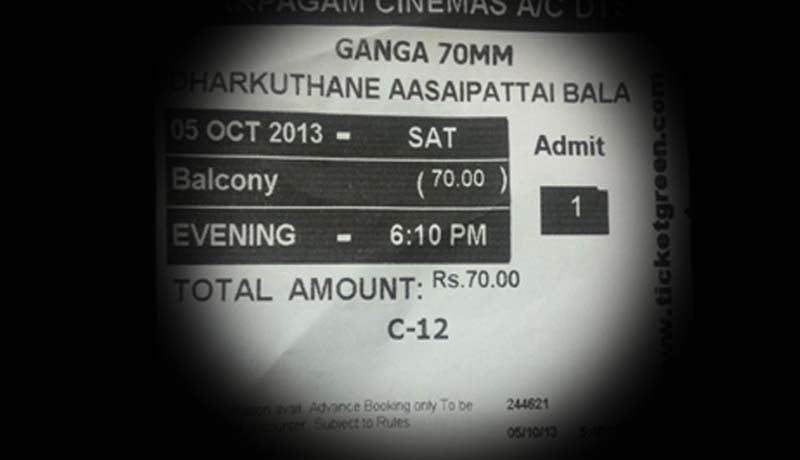 While allowing a writ petition filed by the Tamil Nadu Film Exhibitors Association, the division bench of the Madras High Court directed the Tamil Nadu Government to consider revisal of cinema ticket prices.
In the instant case, the petitioners, The Tamil Nadu Film Exhibitors Association has approached the High Court challenging the rejection of their representation by the Principal Secretary, Home (Cinema) Department requesting revisal of cinema ticket prices. The representation was rejected for the reason that there is absence of sufficient material to revise the rates. Through the petition, the petitioners had sought increase in the ticket prices citing various factors, including hike in the Entertainment Tax.
The division bench noted that it was not satisfied with the October 21 last government order.  While allowing the petition, the Court said that "We may notice that in the writ petition, the petitioner in paragraphs (7) and (8) has set forth the rationale for seeking increase and since notice was issued in the petition on the last date calling upon counter affidavit to be filed, either the stand of the authorities in this behalf should have been placed on record or the decision placed before us should have dealt with these aspects. Merely to state that nothing has changed in the last ten years begs the question, as it can hardly be disputed that on various accounts costs have increased as set out in paragraphs (7) and (8), including basic aspects like electricity cost, D.A. payable, entertainment tax, etc."
"We expect a rationale and realistic consideration keeping in mind the parameters set out in paragraphs (7) and (8). Needless to say that if the petitioner is still aggrieved on any aspects, it will be open to the petitioner to assail the fresh consideration, while we set aside the order dated 21.10.2016."
Accordingly, the order of the Government refusing to increase the ticket prices was set aside.
Read the Judgment here.