Remembering Senior Advocate C. Natarajan, the Man behind Taxation Reforms in India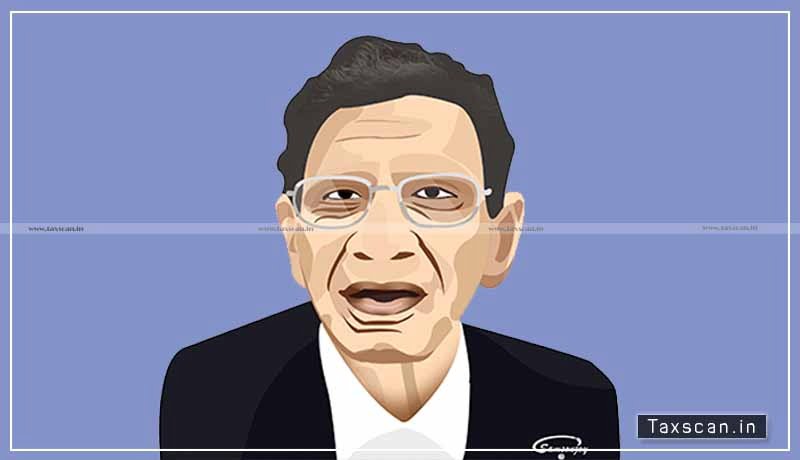 Once K. Parasaran Sir and F.S Nariman Sir said that the sales tax law in this country got shaped through the passionate and dedicated efforts of C. Natarajan. In fact, some of the Judges of the Hon'ble Supreme Court and the then leading counsels of those years had commented openly that "Mr. Natarajan has chosen to remain in Chennai and in the process, the Central Government lost an opportunity in securing his professional abilities as a law officer."
The renowned tax lawyer, Senior Advocate C Natarajan obtained his law degree from the Madras Law College in 1960. He went on to complete a course in personnel management and industrial relations from the Tata Institute of Social Sciences (TISS). Thereafter, he was enrolled as an advocate with the Madras Bar in 1961.
He was nominated as a member of two successive High Power Taxation Reforms Committees, constituted by the Central Government in 1991 and 1996.
He was a practicing advocate for 56 years from 1963 till 2019.
The Senior Advocate C Natarajan was always of the view that the Court is also called a court battle, in a war a warrior must have all the arrows in his back, he is not allowed to say that my arrows are resting the restroom, so arrows maybe or may not be used but the arrows must always be kept accessible.
Born on 09.11.1937 in a very humble family, joined the Bar in 1963 before which he was working in Mumbai in a very ordinary job. When his father Late. C.S. Chandrashekara Shastri, retired as a member from the Sales Tax Tribunal, he and his elder brother Late C. Venkataraman, joined their father.
Started his career in doing simple Sales Tax appeals in quasi-judicial forums and rose to prominence very quickly.
Tamil Nadu was the first state to introduce Sales Tax through Tamil Nadu General Sales Tax Act, 1959. This was subsequently followed by many states across India. When matters started to come up before various High Courts, a journal was found in Chennai by a publishing house in the name Sales Tax Cases.
From day one till he passed away, not a single issue of this Bi-monthly journal had failed to carry cases appeared by him in various courts including Constitutional Bench judgments of the Supreme Court.
When he was not a senior, and when he had engaged K. Parasaran sir to argue the Second Ganon Dunkerely before the Constitutional Bench, learned judges (a very heavy and an intellectual bench) wanted Mr. Natarajan to address the Court and conveyed this through Mr. K. Parasaran. Senior declined saying that it would be a breach of the protocol as he had already engaged a senior to address the Court. The Court then requested him to give his written submissions which was accepted in toto and remain the legal principles on Works Contract law for the past three decades.
Whenever he appeared in important matters, judges used to engage in deliberations on conceptual principles of law and it would be a treat to watch.
He carried the unique credit, of his decisions where he had appeared for the assessees, not getting unsettled or reversed. He was fair and transparent and the law laid down based on his arguments remained thus without getting reversed even once and that was level of his professional competence.
Three decades back, during an important occasion, the Madras High Court had invited one of the House of Lords as a chief guest and their Lordships expressed keen interest in watching a live deliberation. The then Chief Justice who had reserved a matter argued by Mr. C. Natarajan, a week before, reopened the matter and invited Mr. Natarajan to reargue in the presence of House of Lords. The same evening both Mr. C. Natarajan and their Lordships were travelling to Mumbai and their Lordships expressed extreme delight in the way the matter was presented and how references were quoted from books of English authors, besides Halsbury.
After his return from Mumbai to Chennai, when he appeared before the learned Chief Justice, his lordships asked "Why have you not thought of designation?". Senior replied "I have never thought of it." Reply came from their lordships "We have thought of it now and you shall be designated tomorrow" and that is how he became a Senior Advocate.
His professional profile
1. Work ethics:
He would keep telling us how to deal a case and a client "When a client comes with a case, imagine yourself entering a hospital with your wife requiring immediate care and attention and what would be your expectations from the doctor. Address those levels of expectations to your client and imagine the situation every day and every time a client comes with a brief."
2. Work Preparation:
Invest that time that case needs. Don't go either by stakes or the money you may get in doing the matter. Whatever time that is required for that case needs to be invested irrespective of the stakes or the fees. Only then one can grow".
3. Court Presentation:
Even for a covered issue or an already admitted matter, he would ask us to come with cartload of books which most often would not be used. He would smile at us and say "Court is like a battlefield. You must always have all the arrows on your back irrespective of whether you are going to use them or not." This was his state of preparedness till his last for each and every case, small or big.
He carried impeccable integrity and transferred this into the veins of each and every junior. Judges never verified the facts he had presented. The other side counsels not once in his flawless career stood up to say facts are wrong or some facts have been missed out.
He would cite any judgment against him before the other side could present and if he feels he cannot be surmounted, he will willingly succumb and concede the case.
He was a master in updation. Those were days without electronic libraries and he used to note all the important judgments in his log book under different chapters. His eloquence, calmness and firm stature and easy delivery would make anyone understand, even the most difficult or complex matters.
He taught all of us the techniques of how to open the law and unravel it especially the Constitution. He would say "unless you know how to open, how would you know to interpret and when you don't know both, the provisions would be read merely for its language content."
It is not as though he was only master on law. His mastery on facts was equally unmatchable. The way he would prepare the condensed charts reducing thousands of pages into five or six sheets is a delight to experience every time.
He would never fight nor unsettle the other counsel nor dodge the Court. Matters never got adjourned at his request on the grounds of lack of preparation.
He never felt the profession boring till his last and would keep reminding us "never say profession is boring. Then you are either becoming outdated or irrelevant and it's time for you then to hang the coat."
He worked so hard and intensely till his last. Even after being a senior advocate for over three decades, he would settle pleadings or dictate opinions himself and would correct them and release them only when completely satisfied.
When I met him six months before his demise (the last time I met him in the office, after which I met him in his home three months later), he said the following. "Venkataraman, in the initial years, I carried this profession like a painter and the latter years, I became a sculptor and enjoyed chiseling, refining and bringing the beauty of law out of every matter. The matters I had done remain as divine images in my heart."
On the date of joining, these were his first words. "Legal profession is hard to climb, but once you have climbed, it is easy to pick the cherries for which one must carry impeccable integrity in oneself and immense dedication to the profession."
Personal Profile – C. N. A Colossus
Humble Noble and Generous all throughout and remained empathetic towards the juniors and more importantly his staffs. All of them, had served only one employment in their life (Joining him and being with him till his last.)
This is what he had ingrained in us about money.
Money should never be the destination for progress. Hard work and integrity alone would fetch stable progress.
One must be generous and human mind by nature, it too narrow. Before money comes into one's bank account, one should plan and isolate that portion of the money that needs to be spent otherwise well in advance and the mind should be trained to disown that money. Only then, one can remain generous.
If you are more affluent that the others in the group, then you should spend first and not expect someone else to spend for you.
There would be cases where one would make money easily with less efforts and there would be occasions when one has to slog for very little money.
Nature works only that way. It is therefore the duty of every individual only to focus on work and not on money to avoid loss of diversion and the possibility to compromise ethics and values.
Whatever is destined will reach you. Never chase money, power status or fame.
Balanced life:
He had always taught us an invaluable lesson that never measure happiness in the yard sticks of success or wealth. Success especially to a lawyer is not just in his or her hands. Several incalculable and unfathomable factors have to work in one's favor. However, every individual is entitled to be happy.
Contentment is the base for happiness. In spite of roaring success, he remained very contended and had very little needs to be attended to.
Trust, loyalty and ethics are the foundation of life. He used to say, this is the triple test provided by God to measure every human being. Any deviation will erode peace of mind and achieving anything in life without peace of mind is simply useless.
He imparted three important lessons for a lawyer:
Patience, remaining clam and having conviction and courage on the brief and would repeatedly say, put your points across clearly and in a brave manner and your job is over.
You are not responsible thereafter. You are accountable only for your work and not the results as you have no control over them. Concentrate on your work and don't worry about failures. God alone knows how, where and when to reward you and it is purely his choice and therefore, leave it to him.
Mr. C. Natarajan lived through these tenets all throughout his life.
On 20th March 2016, with the Benign Blessings of Sringeri Acharyals, performed a "Guru Vandanam" function to Mr. C. Natarajan, at Hotel Leela Palace in Chennai. Ensured all his juniors, clients and people closely connected to him, were present.
All of us were Blessed to present an inscription for generations to remember him. The inscription reads as follows:
"For journeying A path of nobility and humility
For achieving professional excellence and exalted success
For living a life full of dedication and sacrifice
For imparting knowledge without reservation
For standing as the tallest in human compassion and empathy
For nurturing juniors who would ever remember and remain eternally grateful"
May his knowledge, grace and guidance continue to lead our lives.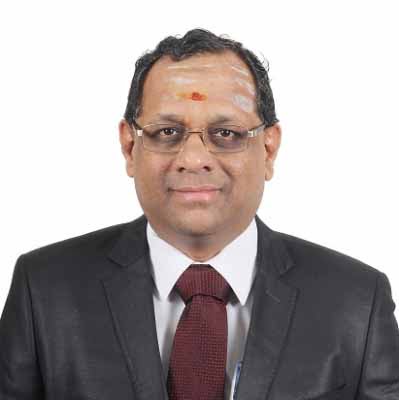 Senior Advocate N. Venkataraman is an Additional Solicitor General of India