Top 30 Income Tax Judgments in 2018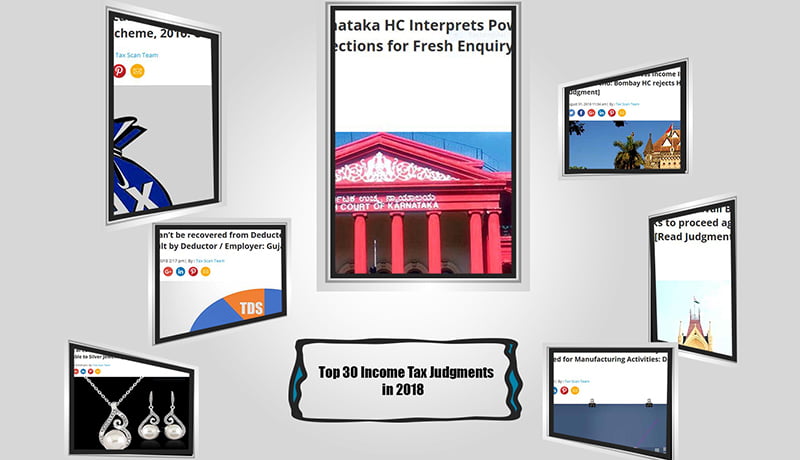 The year 2018 has been a very significant one to the taxation regime due to some important reforms in the laws and procedures. The contribution of the judiciary including the Supreme Court and various High Courts and Tribunals cannot be ignored. Some of the significant tax judgments delivered by the Indian judiciary in this year have been enlisted below.
Quoting Aadhaar Mandatory for Filing Income Tax Returns and PAN Application: Supreme Court [Read Judgment] The Constitution bench of the Supreme Court has upheld the Constitutional Validity of Section 139AA of the Income Tax Act, 1961 which mandated quoting of Aadhaar or enrolment ID of Aadhaar application form for filing of income tax returns and making application for allotment of PAN.
IT Defaulter need not apprehend Immediate Arrest: Karnataka HC denies Anticipatory Bail [Read Order]
While denying anticipatory bail to an individual, the Karnataka High Court held that the Income Tax defaulters need not apprehend immediate arrest on receipt of show cause notice from the Income Tax department.
Non-Residents not required to disclose their Foreign Bank Accounts and Assets to Indian Income Tax Authorities: ITAT [Read Order]The Mumbai bench of the Income Tax Appellate Tribunal (ITAT) has held that the non-residents are not required to disclose the details of their foreign bank accounts and assets to the Indian Income Tax department.